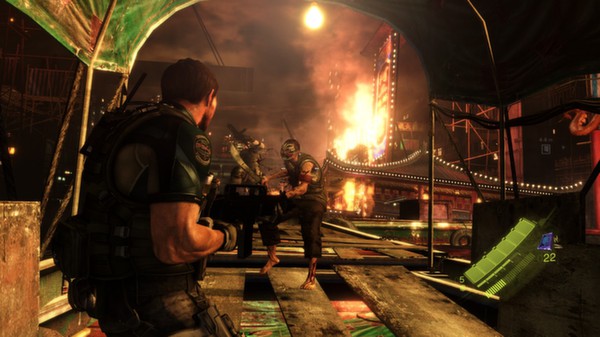 Excellent news for those who preordered the PC version of Resident Evil 6, as well as some extra incentive for anyone still on the fence. Steam preorders have now successfully broken through Tier 3, meaning anyone who has preordered the game will be entitled to three separate levels of incentives!
Tier 1: Artbook + Soundtrack
Tier 2: Free digital copy of Resident Evil 5 (OR free copy of Devil May Cry 4 for non-Games for Windows Live territories)
Tier 3: DLC Season Pass!
Congrats and a big THANKS to all those who have already preordered. Everyone else–why not go preorder ?
Resident Evil 6 for the PC will be out March 22nd. You can test how it'll run on your rig by downloading the benchmark tool .