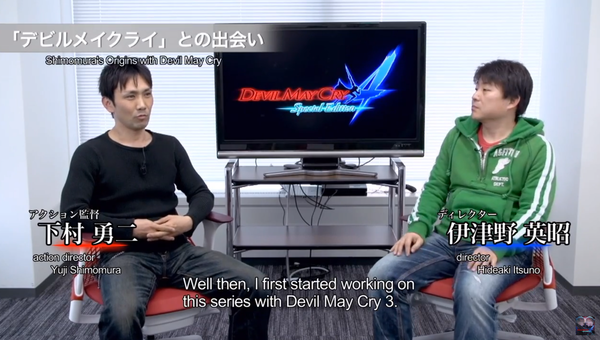 The Devil May Cry series made a name for itself with "stylish action." The idea of playing not just for efficiency or to overcome challenges, but with the unconventional and perhaps impractical goal of being "stylish," has always been part of the series, from the moment it first dawned on players that they could juggle enemies in the air with bullets.
In Devil May Cry 3, the series took this concept to a new level, not only increasing players' stylish combat options tenfold, but by employing the talents of famed action director Yuji Shimomura .
By the time DMC3 rolled around, Shimomura had already become a prominent action director and stunt coordinator with flicks like The Princess Blade, Returner, and Moon Child under his belt. But the video gaming DMC3 medium gave him a new freedom to do things not possible or too costly with film. The results were as we have seen:
Yes, pretty much the most incredible, over-the-top, hilariously action-packed, and beautifully shot cutscenes in all of gaming.
Shimomura continued his contributions with Devil May Cry 4, and has returned once again to lend his talents to the new cutscenes in Devil May Cry 4 Special Edition.
He and the game's director, Hideaki Itsuno, recently sat down for a candid interview about their collaboration on the series. Check out the first part of the interview below.
Look forward to Part 2 in the near future, and DMC4SE's release on PS4, Xbox One, and PC beginning June 23rd.