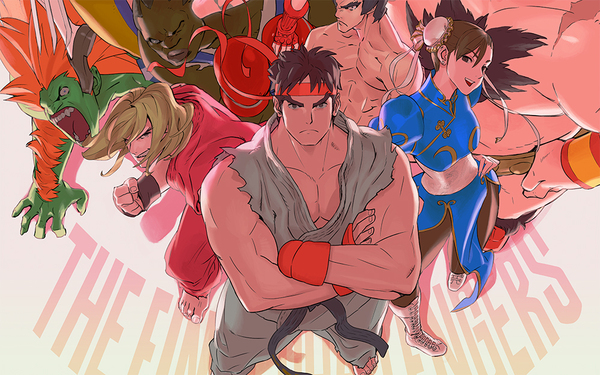 Street Fighter II, one of the most critically acclaimed and influential games of all time, is out now on Nintendo Switch and comes loaded with new modes, online features and two brand new characters! For a more detailed breakdown of the changes and what's new in Ultra Street Fighter II, check out this all-new and ultra informational trailer!
We've detailed USFII's numerous features [ in prior blogs ], but the quick rundown is:
-Evil Ryu and Violent Ken join the roster
-[ Way of the Hado Mode ], a unique first-person battle mode between Ryu and oncoming enemies
-Buddy Battle, a twist on the Alpha series' Dramatic Battle where you and a friend (or CPU controlled ally) battle a powered-up opponent
-Instantly switch between modern HD graphics and classic sprites
-Character color edit options
-Ranked matches, Arcade stand-by while in single player and other online options
-Peep our previous trailer for more!
Gorgeous and packed to the gills (not that Gill!) with content, USFII is a wonderful addition to the Street Fighter II legacy and Street Fighter's 30 th Anniversary celebrations. Grab it today!