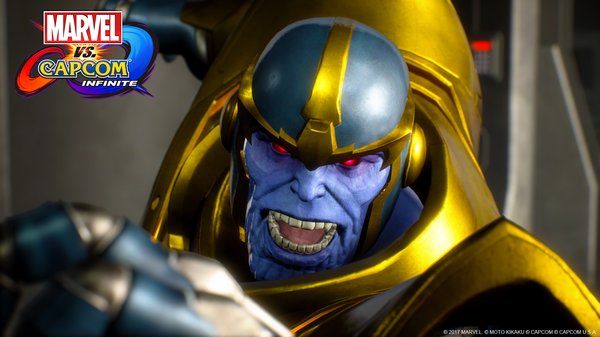 Wow, where to start with this week's Marvel vs. Capcom: Infinite updates? As you can tell by the headline, one of the biggest pieces of news is Thanos joining the heroes in their battle against Ultron Sigma – but can the Mad Titan be trusted in a battle with the Infinity Stones up for grabs?
You're not seeing things, folks. Our heroes (and villains!) will scour the merged universe in search of the remaining Infinity Stones – that means trips to areas that weave iconic Marvel and Capcom locations together! In this trailer, we see Knowmoon and Valkanda, two areas we'll discuss more in the coming weeks. But for now… oh man, a Dah'ren Moran is staring down the Hulk and The Grandmaster is in cahoots with Ultron Sigma! Get your first taste of this unprecedented adventure in our FREE Story Demo, available now for PlayStation 4 and Xbox One!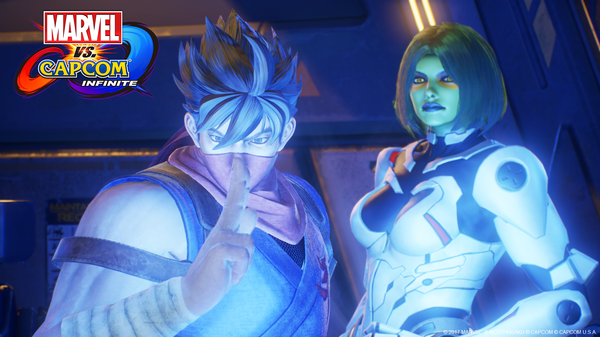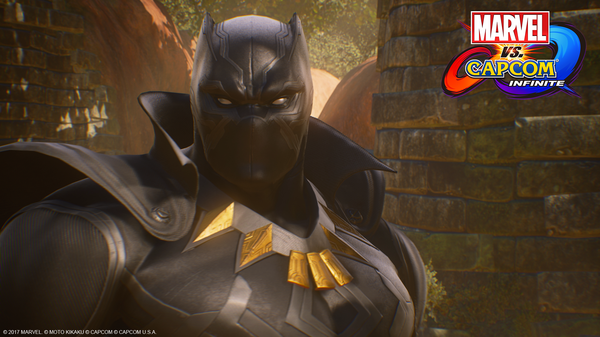 T'Challa, the Black Panther and King of Valkanda, must choose the precise time to join this deadly battle, but for now, he must protect his people from the hordes just outside the reach of the Time Stone. Panther will indeed join the battle as part of our post-launch character lineup, which comes included as part of the Marvel vs. Capcom: Infinite Deluxe Edition. Six characters will release after the game's September 19 th launch, though only Sigma and Black Panther are currently revealed…
You likely spotted some newly announced characters in today's visual blitz. This week, we're pleased to reveal the Guardian of the Galaxy's Gamora, the Most Dangerous Woman in the Universe, as an all-new playable character. She's joined by returning Marvel heroes the human rocket Nova, the Sorcerer Supreme Doctor Strange, and the previously mentioned Thanos, while the Capcom roster gains Zero, Spencer, Dante and noble knight Arthur. Peep their new abilities in our latest gameplay trailer, which also reveals the power of the Reality Stone!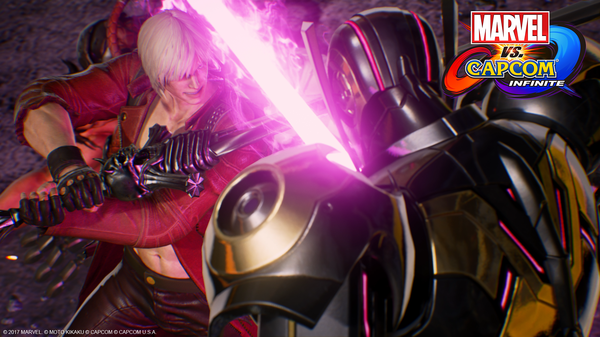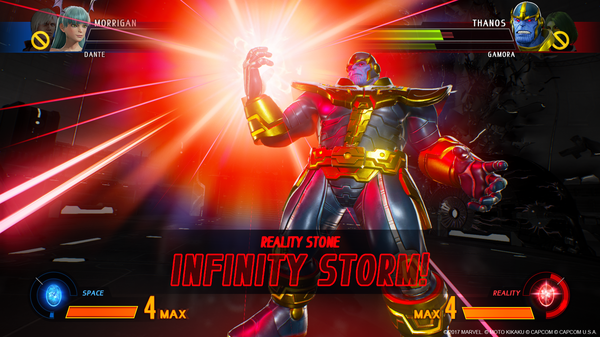 Captain Marvel fans, PS4 will be your platform of choice because it's the only place you'll be able to use the exclusive Major Carol Danvers Costume! Before she was saving the universe, Carol was an accomplished U.S. Air Force pilot and could often be seen sporting this flashy jacket and shades combo. Scrap in style!
There's still infinitely more to talk about, so keep your eyes and ears open for more reveals throughout the summer, and as always, follow the Marvel vs. Capcom social accounts for up-to-the-minute news!