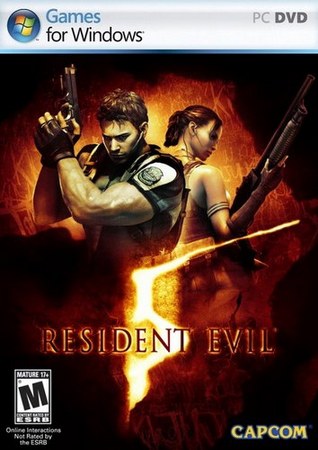 Resident Evil 5 PC is hitting store shelves today and for those with high-end PCs, be sure to check out the amazing 3D visuals . If you want to see if your PC is compatible with Resident Evil 5, you can also download the benchmark demo here (it says 3-d, but it works for standard set ups as well). You can check out the required specs after the break.
You can purchase and download your copy on Steam , Impulse , Direct2Drive , and the Capcom Store . Physical copies are available at all major retail stores.
In addition to the fantastic Majini Makeover App that Capcom released in partnership with Intel yesterday, you can also download the RE5 Multimedia Widget, powered by Intel, (available here ) The widget is installable in around 60 locations (igoogle, facebook, netvibes, Friendster, myspace, orkut, blogger, etc) and gives you lots of cool assets, wallpapers, videos, etc. New assets drop weekly! The widget also allows you to enter daily into a contest to win Intel Core i7 Processors and RE5 PC games. You can enter to win once each day, and winners are chosen weekly.
OS
Windows XP: Required
Windows Vista: Recommended
CPU
Minimum Requirement
Intel PentiumD Processor
AMD Athlon64 X2
Recommended
Intel Core2Quad Processor or better
AMD Phenom X4 or better
RAM
Minimum Requirement
Windows Vista (1GB)
Windows XP (512MB)
Recommended
Windows Vista (2GB or more)
Windows XP (1GB or more)
HDD
8.0GB or more
Monitor
Minimum Requirement
800×600
Recommended
1280×720 or larger
Disc Drive
DVD9 compatible drive
Graphics Card
Minimum Requirement
VRAM (256MB)
DirectX9.0c/Shader 3.0
NVIDIA GeForce 6800 series
ATI Radeon HD 2400 Pro
Recommended
VRAM (512 or more)
NVIDIA GeForce 9800 series or better
ATI Radeon HD 4800 series or better
Sound Card
DirectSound Compatible (DirectX9.0c or higher)
Interface
Required
Mouse & Keyboard
Recommended
Xbox360 Controller for Windows
InternetBroadband Connection