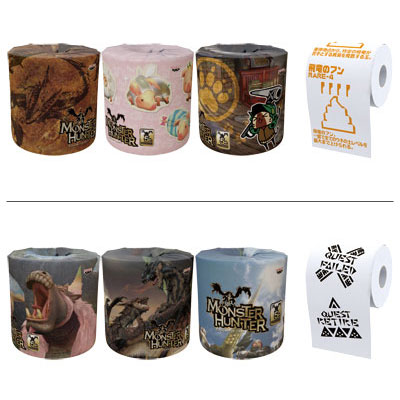 Capcom Japan recently put up some brand new, Japan-exclusive Monster Hunter items up on their website and amongst the items listed, you can find Monster Hunter branded toilet paper. Yes, that's right. Now you can take the fight to your most private of moments.
The item description translates as follows:
Monster Hunter collaborates with toilet paper. Playing a quest in the bathroom too!?
Other items listed include MH tail pens, Poogie drinking glasses, coin banks, plushies, and statues. You can check them all out here .
Note that the items seem to be given away in a sort of lottery system, where you can pay 500 yen for a chance to win any of the items listed.
Thanks to our very own forums for pointing this out.