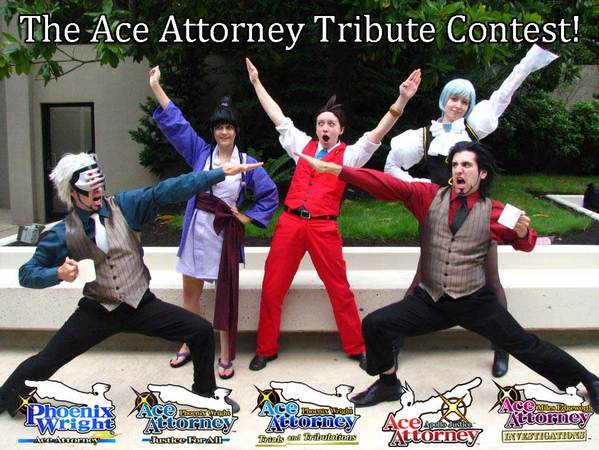 Update: Pictures are currently not appearing on the polldaddy poll, but you can see the entries in my public gallery (linked below) and submit your vote on polldaddy that way.
As a reminder, you can still vote on your favorite art entry (all polls will be open until March 15th, when we'll close them and announce the winners of each category)!
Today's entry highlights all the hand crafted items that were submitted for the Ace Attorney Tribute Contest. You can vote for your favorite here and see all of them in my public gallery . There are some awesome submissions there so be sure to check them out and vote for your favorite!