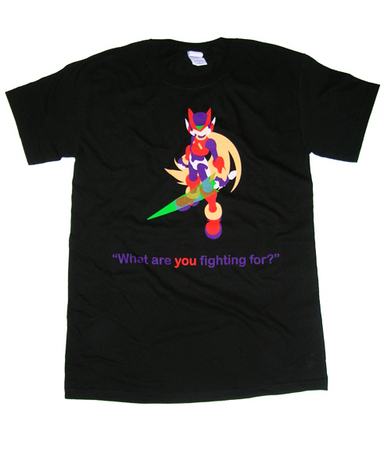 Remember the winning t-shirt design for Mega Man Zero Collection? Well they have finally arrived!
As promised, everyone that attended our Mega Man Community Event last month will be receiving a t-shirt in the mail for free!
ADDITIONALLY , every single person that participated in any of the four Mega Man Zero Collection Art Contests can get a free shirt! Surprise!
To claim your shirt, send me a private message with your name, size preference, mailing address, and which week you participated in. Please put MMZC SHIRT in the subject line. You have until July 2nd 11:59PM PDT to claim your shirt!
Finally, you can nab the t-shirt from the Capcom Store now ! Pre-orders are officially open!
Tune in to today's Unity Ustream at 2:30PM PST, as I may have a few extras to give away 😉