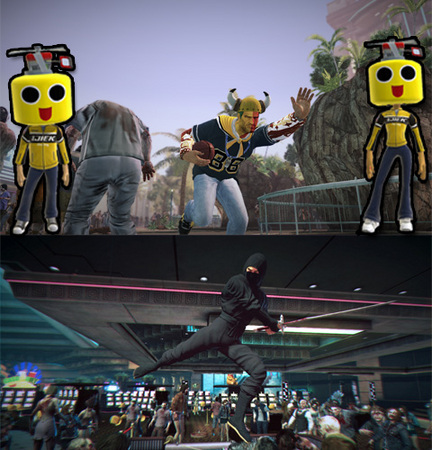 As you've probably already noticed, we got some pretty nifty pre-order exclusives for Dead Rising 2 planned with our retail partners! Here's a nifty guide for showing you all of your options when it comes to pre-ordering the awesomeness that is Dead Rising 2. Will these items be available for purchase after the DR2 launch? You'll have to stay tuned to Capcom Unity for more info soon!
Hit the jump to see where you need to go to get the Ninja costume, Sports Skills package, Xbox avatar items, or PS3 theme!
Best Buy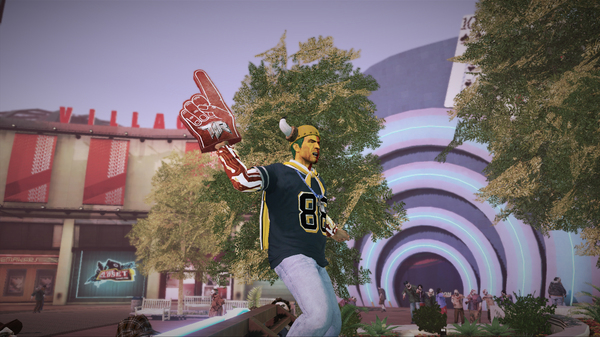 Best Buy is offering the Sports Fans Skills Pack (more details to be announced soon) for both the 360 and PS3 version of DR2. What we know so far:
Pre-order Dead Rising 2 for Xbox 360 or PS3, and you'll be able to unlock this sporty outfit, which not only shows off Chuck's team spirit, but also grants him new abilities:
Increased Power for All Sports Weapons
Baseball bats swing harder, balls bounce more, and the years of armchair coaching pay off when sports-themed weapons become greater tools of zombie destruction.
Unique Attack
Grab a football and plow down the undead competition with a powerful running stiff-arm.
Better Health Recovery
Who can go into the big game without half-time snacks? With the Sports Fan theme pack, Chuck earns additional health whenever he consumes food or drink. (Plus, he won't get sick when knocking back one too many brewskies.)
Increased Gambling Winnings
Your luck goes further than the field. Sports Fan Chuck will gain additional money whenever he wins in the casinos.
Amazon
Pre-order Dead Rising 2, for Xbox 360 , and get items for your Xbox LIVE avatar, featuring Chuck Greene's iconic yellow motocross jacket, jeans and one of the new combo weapons–the super slicer.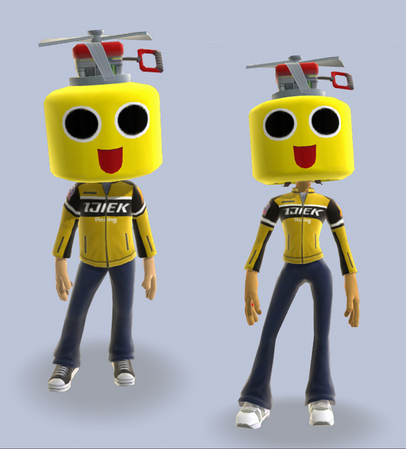 Pre-order Dead Rising 2, for PS3 , and get a Dead Rising 2 Theme featuring Chuck Greene wielding his signature Paddle Saw on the zombie infested strip in Fortune City.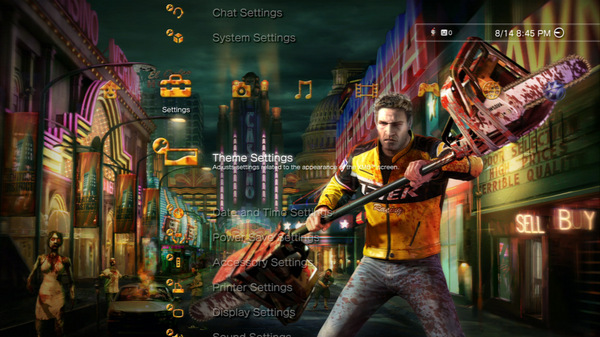 Gamestop
With Gamestop , you can preorder the awesome Zombrex Collector's Edition AND get an awesome Ninja costume for pre-ordering.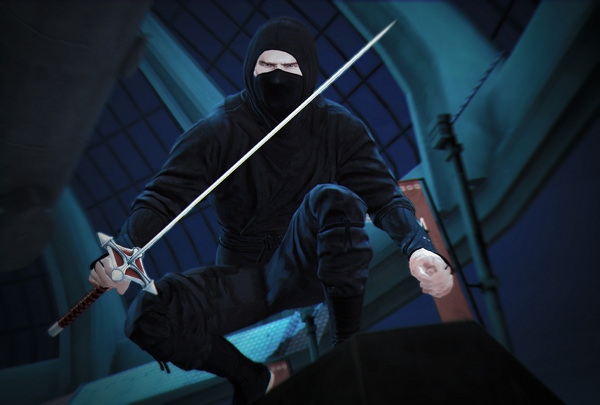 From Gamestop:
Reserve Dead Rising 2 and receive the Ninja Theme Pack. The pack includes 4 pieces of Ninja clothing. When Chuck wears just one piece of the outfit, it unlocks new abilities in Chuck associated with the Ninja theme. When all 4 pieces of the outfit are worn, additional Ninja-like animations are also unlocked! Theme Pack does not include sword. Available online and in-store while supplies last.
And now, more pictures of everything!