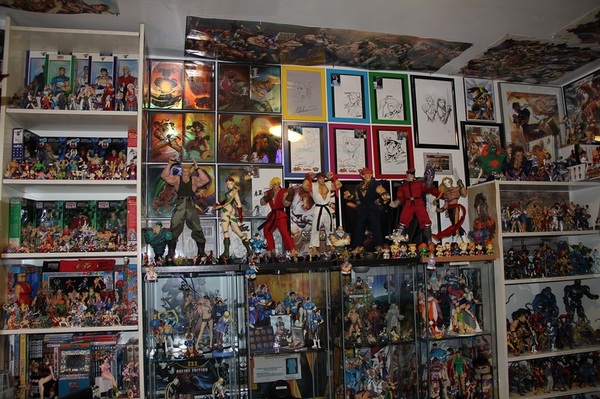 Unity member DRAGONTHEBOMB is on an incredible mission to create an at-home Street Fighter museum. Just look at all this incredible stuff! There's enough cool and rare stuff here to start charging admission. Though you'd probably have to clear that with our legal team and stuff.
Nevertheless, everybody should check out all the pics after the jump. (Thanks to P* (BayoBot) for the tip!)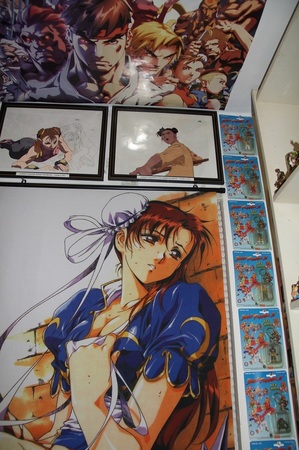 ↑ Some classic SF art and even some authentic animation cells from the animated movie.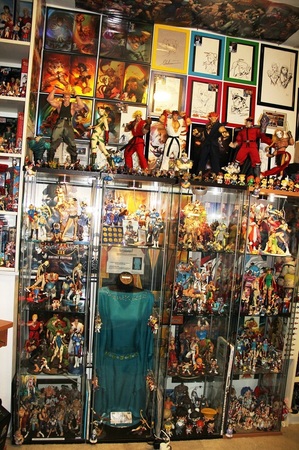 ↑ Amongst all this densely-packed awesomeness, you may notice the dress from the 2009 Chun-Li movie. Can't get that off the Capcom Store.

↑ He's also got a figure collection. Go figure. Dahaha.