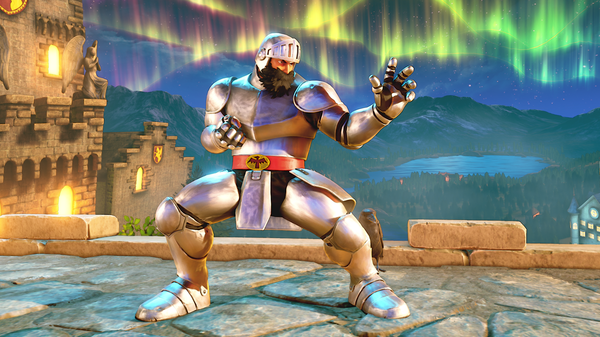 Good always conquers evil, right? While the last piece of the Astaroth Crossover Costume for M. Bison is underway, the Arthur Crossover Costume for Ryu will come dashing in to show the villain what it means to be a hero! The Arthur Crossover Costume challenges in Extra Battle Mode will begin on June 7.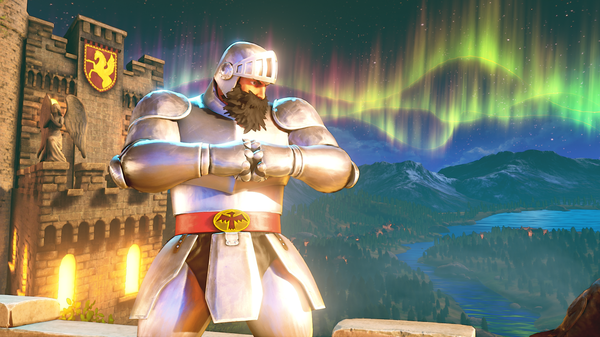 HOW DOES EXTRA BATTLE MODE WORK?
Every month, there will be at least one unique costume like a Crossover Costume up for grabs, which can only be obtained by playing Extra Battle Mode with Fight Money. Here's the flow of how to go about getting these costumes:
Each costume requires you to complete four challenges that take place over the span of a month – one challenge per week.
Each time you attempt one of these challenges, you will need to spend 2,500 Fight Money. So if you successfully complete each of the weekly challenges in one go, you can get that Extra Battle Costume for 10,000 FM!
Once you complete all four challenges, the costume for that month is yours!
These challenges are time exclusive, so make sure to log in each week to complete them, especially if you have your eyes on that month's unique costume.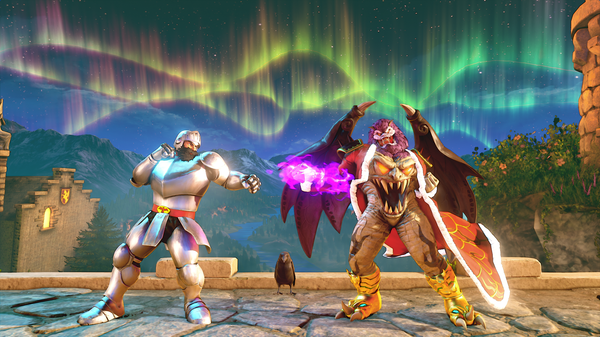 Appearing in Ghosts 'n Goblins (1985) and its sequels, Arthur is the main protagonist who is on a mission to rescue the princess Guinevere from countless villains like Astaroth. Utilizing an arsenal of knightly weapons including a lance, dagger, axe, sword, crossbow, and more, Arthur is able to fend off armies of undead in the name of the princess. One of the most notable things about Arthur is the fact he loses his armor when hit, reducing his clothing to only boxer shorts. As both Ryu is the protagonist of Street Fighter V: Arcade Edition and has a penchant for being good, he's the perfect character to don Arthur's armor. In case you're worried, you can definitely get the armor-less version of this costume using the alternate code.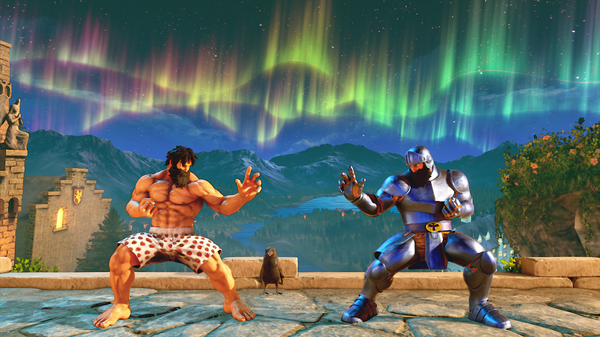 Arthur

Name

Date

(Starts 9pm-Ends 8pm PT)

Cost

Reward

Challenge 1

6/07-6/14

2,500 FM

Challenge 2

6/14-6/21

2,500 FM

Challenge 3

6/21-6/28

2,500 FM

Challenge 4

6/28-7/05

2,500 FM
You only need to complete each challenge once to obtain the respective icon. Successful completions afterwards will reward you with a set amount of EXP.
During this time, a number of Shadaloo Soldiers will appear that offer Fight Money and EXP upon defeat. You can only attempt each of these soldiers three times, so make sure to give each fight your all!
Shadaloo Soldiers

Name

Date

(Starts 9pm-Ends 8pm PT)

Cost

Reward

Max No. of Plays

High Roller Shadaloo Elite

6/14-6/17

1500 FM

7,500 FM

3

Cunning Veteran Shadaloo Officer

6/21-6/24

1500 FM

30,000 EXP

3
*All dates and times for the Extra Battle Challenges may change unexpectedly.
We'll be revealing the next Crossover Costume in due time, but until then, make sure to collect all four pieces to get this valiant armor for Ryu!
PREVIOUS CROSSOVER COSTUMES IN EXTRA BATTLE MODE
Viewtiful Joe for Rashid
June Lin Milliam for Chun-Li
Kirin Armor for Ibuki
Zinogre Armor for R. Mika
Rathalos Armor for Ken
Captain Commando for Nash
Nameless Super Soldier for Guile
Astaroth for M. Bison
Follow our Twitter and like us on Facebook to stay up to date on the latest news!