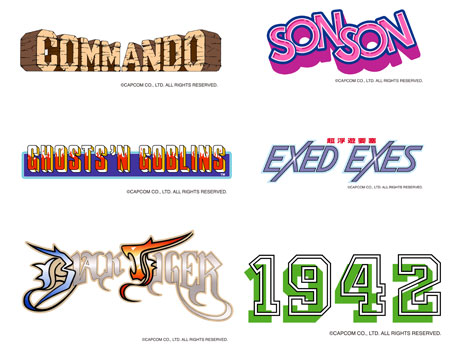 Two new Capcom Arcade Classics have been released today for Nintendo's virtual console. SonSon and Wolf of the Battlefield: Commando ! They're both 800 Wii points and are the first of six titles to be released of the Capcom Arcade Classics. Hit the jump for screenshots and descriptions of both games!
SONSON – Experience the original adventures of the Monkey King in this action-packed side scrolling adventure. Rapidly switch between different levels of play to shoot dangerous enemies in the face! A truly original concept, this quirky, old skool arcade classic has been a rare find in the west since its arcade debut in 1984. Until now!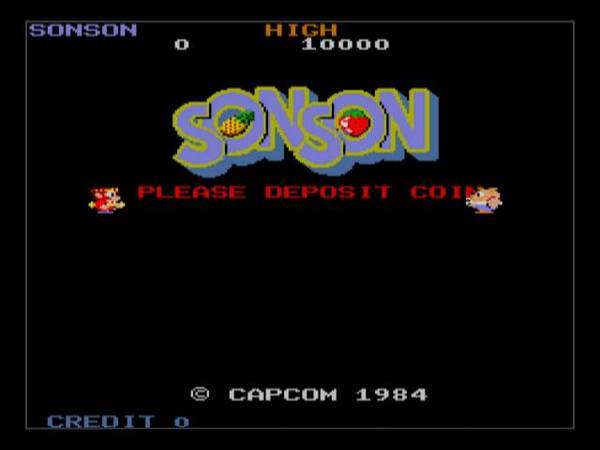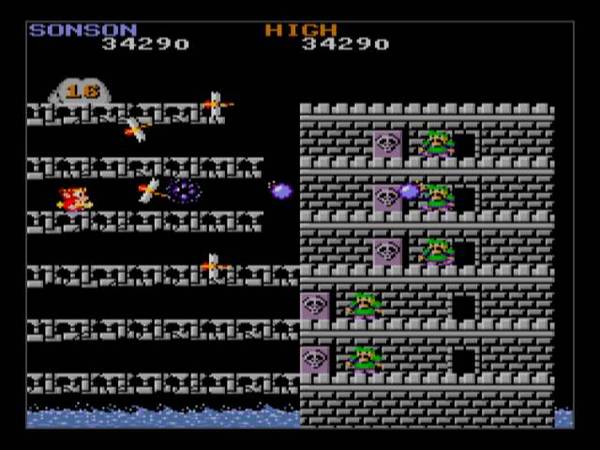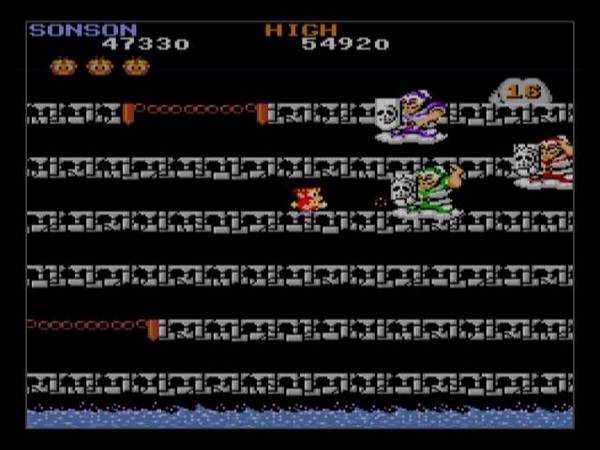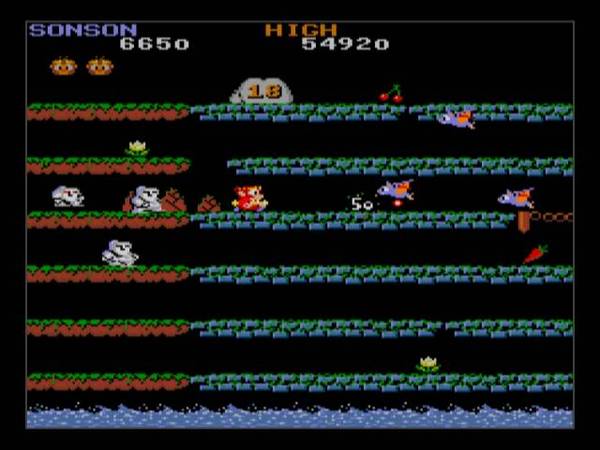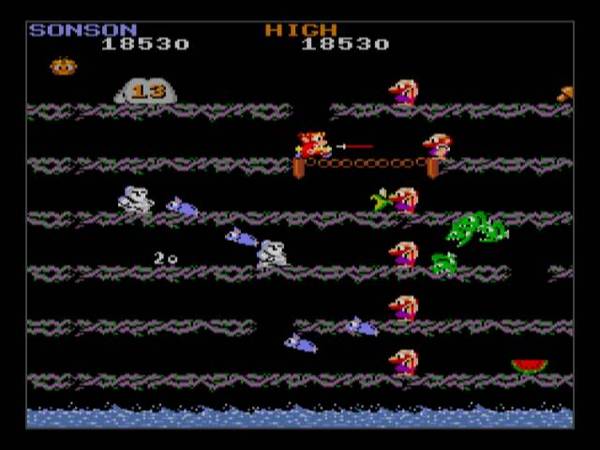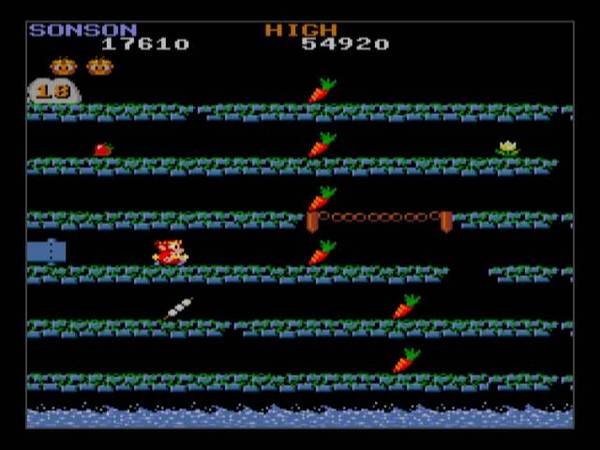 Commando: Wolf of the Battlefield – Experience the Capcom arcade game that spawned a multitude of clones as the original Commando comes to your living room courtesy of the Virtual Console Arcade. Take control of Super Joe and shoot your way—in all eight directions—towards the enemy's territory, using grenades to wreak havoc with enemy placements in this seminal genre creator.