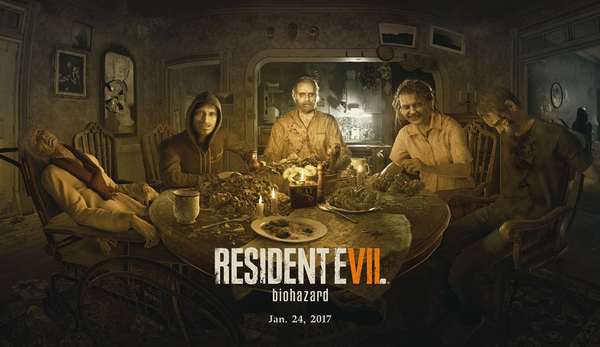 PAX South is upon us, and if you can make your way to San Antonio, TX this weekend, it'll be the perfect opportunity to check out the latest Capcom games, participate in our tournaments and get some sweet Capcom goodies!
PAX is always all about the games, so let's start there. Here's what we're bringing to our booth ( #11076):
Resident Evil 7 biohazard – Fear just came home earlier this week on the 24th, and since you can already download the Beginning Hour demo at home, this time we're showing a pretty scary slice of the full game. If you don't have the game yet, come early to get a ticket so you can try it out for yourself… in stunning 4K!
Ultimate Marvel vs. Capcom 3 – This fan favorite just made its way to the PS4 late last year and is headed to Xbox One and PC in March. But in the meantime, we'll have it at our booth, so you can pick out your dream team and challenge your friends.
Street Fighter V – Step up and compete in our daily SFV tournaments for some cool prizes. We'll have more details on site, but the fun part is all Top 4 participants in each tournament will walk away with something special!
Speaking of tournaments, while these are not organized by Capcom, I spotted a few community hosted tournaments of Capcom games taking place at PAX South. This is what I found so far: Super Puzzle Fighter II Turbo HD Remix – Ultimate Marvel vs. Capcom 3 – Street Fighter V – Monster Hunter Generations.
Another staple of our PAX presence is the Capcom Store, and it'll also be there with the coolest and shiniest Capcom merch around. I also recommend showing up early as the highly coveted items tend to run out super-fast!
See you at PAX South!