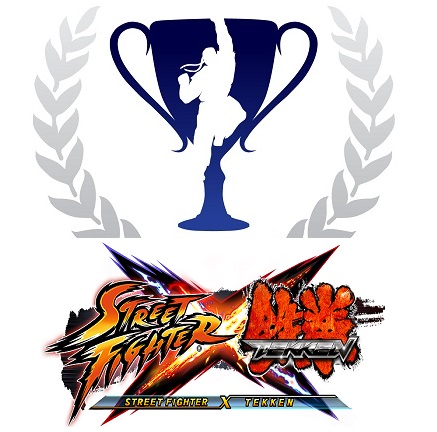 There's never a dull weekend as we make our way toward the Capcom Cup. Not only does this weekend play home the first leg of the Asian Qualifier in South Korea (which can be found on the Capcom Fighters Channel ), but also to the Street Fighter x Tekken online qualifiers (which can be found on Karastorm gaming's channel ). If you're in or are planning to participate in the SFxT qualifier, please continue reading below.
HYYYYPE!
SFXT
First things first. For those who anticipate participating or viewing the SFxT qualifiers, please make sure you are aware of the following:
1. The stream will be taking place at www.twitch.tv/karastorm . Battles will begin at 2 PM PST/5 PM EST for XBL on Saturday, and PSN on Sunday.
2. If you have not yet received verification of your entry to this tournament, Please send an Email to karastormx@gmail.com .
3. Verification CHECK IN messages will be sent via CHALLONGE 2 hours before the tournament begins. Any player who does not respond to this message by the tournament start time will be disqualified. Please continue to check your email/Challonge PMs so you do not miss this important event.
4. Brackets will be announced 10 mins before start time. At start time, players will need to invite each other, while Karastorm will make arrangements for the players to appear on stream.
5. This weekend, all scores will be reported to XupyourgameX on XBL after completion (for the Xbox qualifier). We will update the brackets as soon as we get them. For PSN, you can use Challonge to do this.
Final Tournament Rules
1. For everyone's convenience, please use Training Room for battles.
2. Button checks/lag tests can be agreed between players, but not necessary.
3. Only Tournament Gems are allowed.
4. DQ rules will be in effect for people who do not show up for their matches. Please report any players who do not show up in the karastorm stream chat ( www.twitch.tv/karastorm ), by PM on Challonge, or @Karastorm on twitter. We will do our best to continue to monitor these to keep the flow of tournament going.
SSFIV:AE 2012
Now for those looking wanting to hear about some high level Street Fighter action, take note that the first round of the Asia Qualifiers is going down.
Their format is a little different in that it's more of a league instead of your traditional 2/3 double elimination bracket, where the winner qualifies for Capcom Cup. Instead, the two top placers will fight for a spot at the final Asia qualifiers in Singapore, where they will fight against the top two placers from the Singapore and Taiwan qualifiers.
Man, when will all this action stop? I need a weekend where I can just chill out and do nothing.