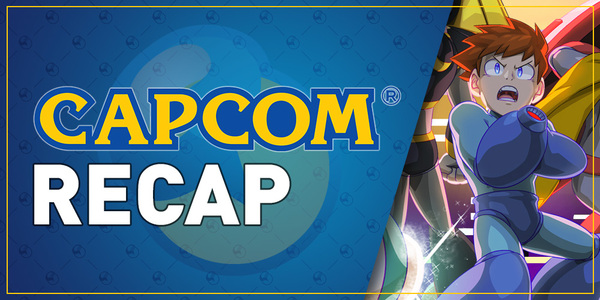 Mega Man Legacy Collection gets a release date for Nintendo Switch, Devilot joins Puzzle Fighter , Aloy from Horizon Zero Dawn joins Monster Hunter: World , and more!

Mega Man Legacy Collection 1 + 2 slide on to Nintendo Switch on May 22nd
Devilot comes to Puzzle Fighter
Aloy from Horizon Zero Dawn joins Monster Hunter: World
Dragon's Dogma (Xbox 360) network update
——————————

[PAST]
Street Fighter V: Arcade Edition – Blanka launch stream
Puzzle Fighter – Devilot preview
Monster Hunter: World – Ryu goes monster hunting
Street Fighter V: Arcade Edition – fighting against viewers
Dead Rising 4: Frank's Big Package – Capcom Heroes
Monster Hunter: World – Aloy from Horizon Zero Dawn enters the New World
[FUTURE]
All times listed are Pacific Time:
Tuesday , March 6th @ 3PM – Street Fighter V: Arcade Edition
Wednesday , March 7th @ 1PM – Puzzle Fighter
Thursday , March 8th @ 3PM – Monster Hunter: World
Remember to FOLLOW our Twitch channel to get email reminders whenever we go live.
——————————

If you're looking for fun new challenges and special gear to collect in Monster Hunter: World, then Event Quests are your ticket… or rather, they get you tickets (sometimes) that you can use for crafting. Either way, here's your selection for this week: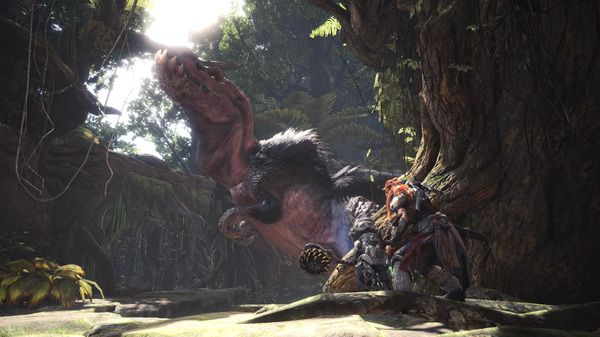 The Proving – hunt an Anjanath to get tickets used for crafting the Aloy armor set and Aloy's Bow.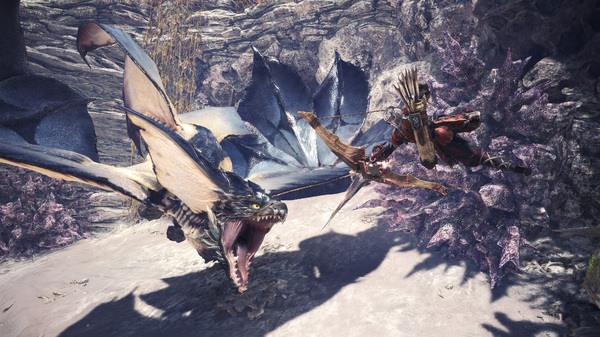 Coral Waltz – hunt a Tzitzi-Ya-Ku, a Paolumu, a Pink Rathian, and a Legiana in the Coral Highlands, with a good chance of any of these monsters being a crown size.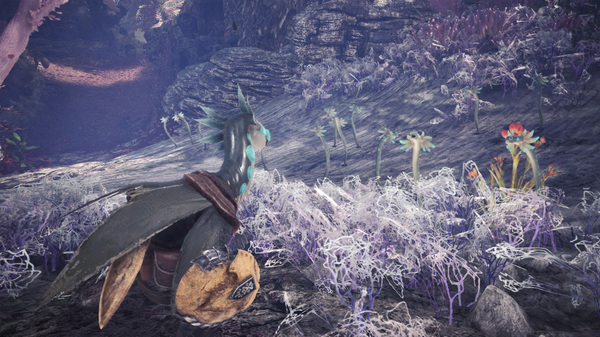 Wiggle Me This – deliver 10 Wigglers to get tickets used for crafting the Wiggler Head .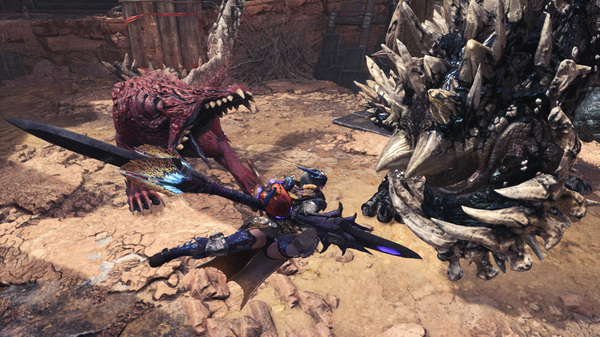 Flesh Cleaved to Bone – hunt a Radobaan and an Odogaron in the Special Arena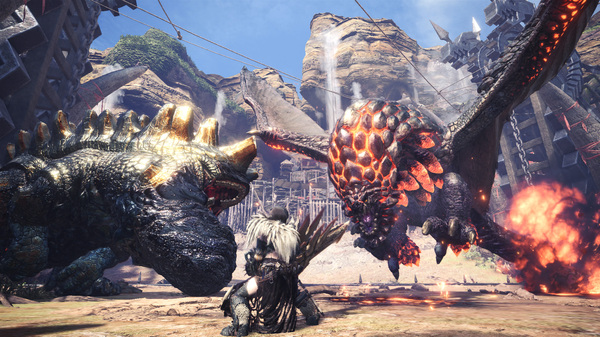 Challenge Quest 1: Expert – hunt a Tempered Uragaan and a Tempered Bazelgeuse. This quest is available at the Arena Counter in the Gathering Hub and your fastest time will be uploaded to the global leaderboards.
Event Quests and Challenge Quests refresh every Thursday at 4pm PT / Friday at 12am GMT, so make sure to log into Monster Hunter: World every week and follow @MonsterHunter to stay up to date on the latest selection of quests.
——————————

Patrick Kulikowski: I've got not one, but TWO auditory glories to share with you fine folks in this week's recap.
Let's kick things off with something quite unexpected: an entire live bass guitar "bassrun" of Takashi Tateishi's Mega Man 2 soundtrack… with accompanying gameplay to boot! Travis Morgan's bass skills not only make me wish I was the least bit competent in that department, but they also call to mind just how important bass is to the game's soundtrack.
And if the above video made you nostalgic, prepare your earbuds for this gorgeous 1-hour plus video filled with newly arranged renditions of Yuko Takehara's classic Breath of Fire II soundtrack. The music here was redone by Troupe Gammage (Mutant Mudds composer) and Audistory Music , with an incredibly adorable animation by SmallBu Studio (of "Baman Piderman" fame) and Eiffel Art .
For the uninitiated, the animation features BoFII protagonist Ryu conducting an 8-piece orchestra comprised of his fellow heroic companions Bow, Katt, Nina, Rand, Sten, Jean, Spar, and Bleu. You have to admire Rand's nervousness and determination as he hits that tiny triangle. It perfectly captures Rand's surprisingly soft interior.
——————————
STICKY NOTE: Did you make something cool? Send us a note or drop a comment below; we would love to feature your work here! Same goes for any awesome stuff you may see in the wild; we always welcome more fantastic fan work. =)
——————————
Signing off,
-Yuri