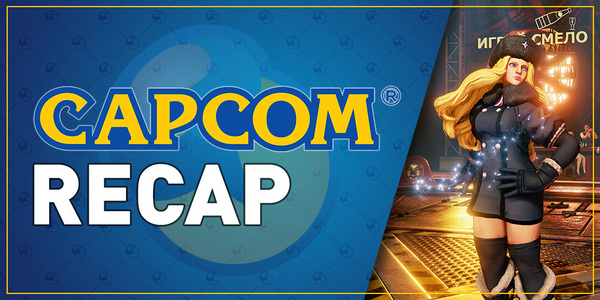 Greetings, Capcom Unity, and welcome to your weekly look back—and sometimes forward—at all things Capcom! This new blog series is a one stop digest of Capcom news, updates, community highlights and other goings on.

Let's start things off with a quick look at the most recent news. Here's the official scoop on what happened over the past week:
Wolf of the Battlefield: Commando Mobile is now available on iOS and Android .
The new Capcom Fighters Network PC Beta test is now live .
We are headed to WonderCon 2017. Come play some games and win some rad prizes!
——————————
Now for a closer look at more brand specific stories, let's start with Harrison Young who's got the latest updates on Street Fighter :

Harrison Young : Hey World Warriors, Harrison here to give you a quick recap of the week for Street Fighter! Currently we have a PC Beta to test the New CFN's online features . This also includes the new balance changes that will be included in an upcoming patch. The FREE PC Beta on Steam will continue until April 3rd at 1pm PDT.

The Street Fighter Team will also be at WonderCon this weekend celebrating the 30th anniversary, including a Street Fighter panel! For those that are at the show, the panel will be on Saturday, April 1st from 2:30-3:30pm in room 300DE and will feature myself (Digital Media Specialist), Phong Tran (Associate Brand Manager), Damon Anderson (eSports Specialist) and Matt Dahlgren (Director of Brand Marketing).
If you are into the competitive side of Street Fighter , make sure to check out Eleague featuring the best Street Fighter V players in the world ! The last day of preliminaries is taking place today, and will feature NuckleDu, Xiao Hai, Phenom, Luffy, Chris Tatarian, Ryan Hart, Li Joe, and LPN!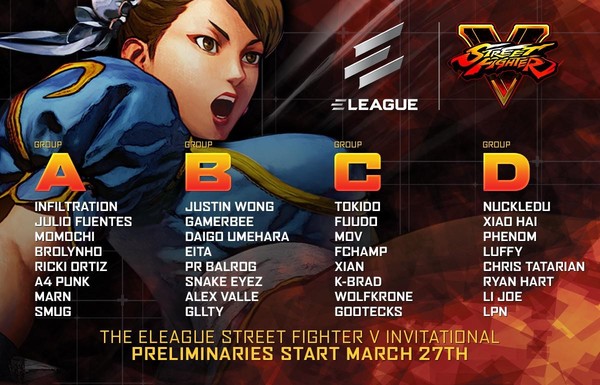 Also if you've been frozen and out of touch for the last couple weeks, here's a chilly reminder that our new character Kolin has joined the cast!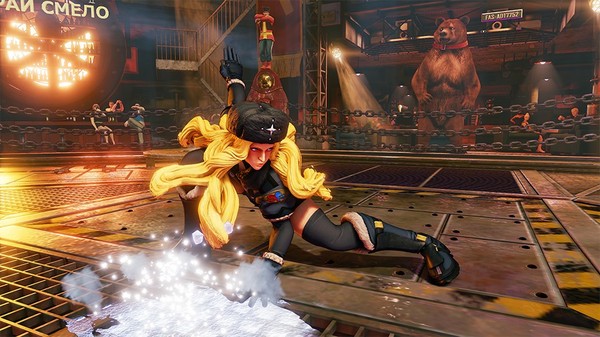 ——————————
Now let's switch gears and hear from our northern pals at Capcom Vancouver. Jeffery Simpson's got the scoop on Dead Rising for you:

Jeffery Simpson : The Dead Rising community has been drooling over our upcoming Dead Rising 4: Frank Rising release which is swarming onto Xbox One and Windows 10 on Tuesday! A week later on April 11 th Frank West will be taking a bite out of his enemies on Steam. With more great content on the way, we'll also have an announcement on Monday about how fans can get their hands on the pre-order DLC that they may have missed out on when Dead Rising 4 first launched.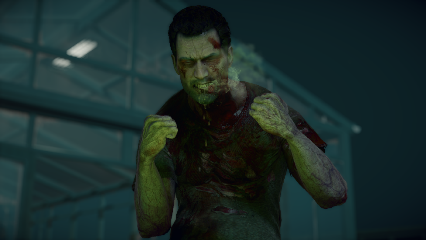 The development team has been hard at work on our newest DLC as well as making improvements to the game based on fan feedback. Tuesday's update will come with a variety of fixes for issues that unfortunately a small number of users have experienced. The team has also been taking in fan feedback and introducing new features to the game including two new difficulty levels in a previous free update , and free Street Fighter costumes! If you haven't had a chance to try Dead Rising 4 yet, this is the perfect time to jump in.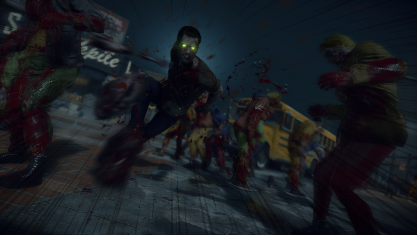 Thanks to the team continually working to implement community requested features and the support from the horde of Dead Rising fans around the internet, we've recently hit 1,000,000 players in the game . That's the sort of number that Frank West might call fantastic, and we agree. We're just getting started and now that the game is on Steam, we can't wait for what the future holds for the game and our community.

One of the best parts of working here and being part of the Capcom community is seeing all the amazing creations and feats the community pulls off. You all always manage to wow us and we want to celebrate you and your creations.
Let's start with some Monster Hunter cosplay, which I always find impressive how faithful to the source material cosplayers can get, especially when you consider all the odd shapes and textures of the armor sets.
Mulholland Art here sure loves his Rathalos armor sets, and just wrapped up forging his 3rd set: Silver Rathalos, complete with a matching Hammer!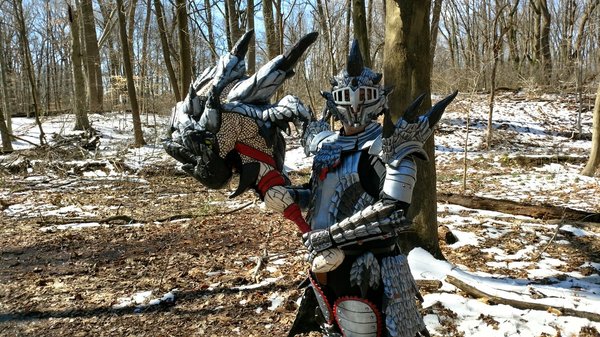 He also uploaded about 94 other photos and even some progress shots to his Facebook page . Go check it out.
Kellen Haney's also got some more impressive and fun stuff from around the community to share with you:
Kellen Haney : Resident Evil games are well-known for their ability to be played time and time again. From the original Resident Evil which offers two different paths with Jill and Chris, to special arranged modes across various titles, to the challenging but remixed Madhouse Mode in Resident Evil 7 biohazard, there's a lot you can squeeze out of both the classic and modern games in the franchise. Of course, there are challenges that the community comes up with themselves, and one of the better-known challenges is the "Knife Only" run, which is just what it says on the tin.
A speedrunner by the name of Cáelm Bleidd recently completed a "Knife Only" run of RE7 on Madhouse Mode. The run clocks in at just less than 2 hours and 30 minutes, which is still way faster than my first time through the game. Turns out Ethan can do a whole lot with a knife! Speedrun records for a variety of categories continue to be hotly contested, but completing the frantic Madhouse Mode with just a knife is an incredible feat no matter how you slice it!
Little-known fact about me: I like to draw every day. Well-known fact about Mega Man: His name is "Rockman" in Japan. It's probably both of these things that caused me to gravitate towards the amazing art on display at Daily Rockman , which, appropriately enough, has a new drawing of a character from the Mega Man franchise each day! Their current goal seems to be to draw every character from the classic Mega Man series – and I do mean every character. Here's Truck Joe, who eagle-eyed fans will recognize as only appearing in Mega Man 7 on Turbo Man's stage. Maybe he was looking for a less violent alternative to sniping.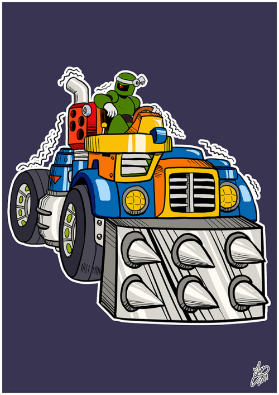 Check out the latest at the Daily Rockman tumblr !
——————————
Did you make something cool? Send us a note or drop a comment below; we would love to feature your work here! Same goes for any awesome stuff you may see in the wild; we always welcome more fantastic fan work =)
——————————
Well, that about wraps it up for our first Capcom Recap blog. We would also love to hear feedback from you on this blog series. Feel free to tell us what you like, don't like or any suggestions you may have so we can continue to improve it over time.
Now back to WonderCon. If you're attending the show, I'll see you there. Otherwise, I'll see again next time!
-Yuri