This week: we share our E3 streaming schedule, the Mega Man legacy continues, and see some more amazing cosplay!

Capcom's E3 live streaming schedule revealed!
Mega Man Legacy Collection 2 announced for PS4, Xbox One and PC. Coming August 8
Dragon's Dogma: Dark Arisen now available through GOG.com
——————————
COMMUNITY HIGHLIGHTS
Patrick Kulikowski : I know, I know – we all already understand that Yoko Shimomura's "Guile's Theme" from Street Fighter II goes with everything. But did you know that video game heavy metal band Powerglove goes well with "Guile's Theme"? The American power metal band has cooked up a really cool rendition of the popular theme that makes me want to mosh just as much as it makes me want to aggressively comb my hair in triumph.
And while we're on the topic of my personal go-to Street Fighter II character, I wanted to give a shoutout to cosplayer and artist Zee for their magnificent cosplay of Guile. If only I could pull off that kind of hair + American tank top leotard combo! It's no "easy, operation".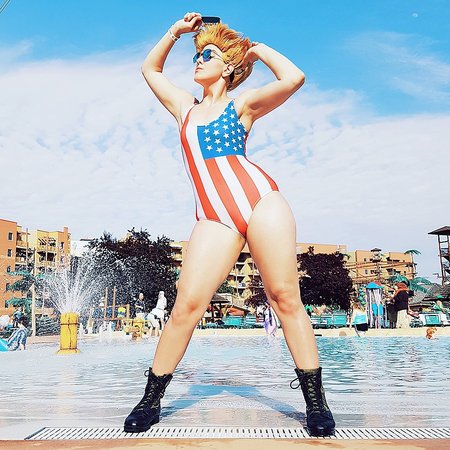 ——————————
Stephanie Palermo : C'est magnifique is this inspired Ace Attorney Trés Bien cosplay? At Fanime 2017, cosplayers owen_miyabi and 2D Mirage , as Maya Fey and Jean Armstrong respectively, dined on what we hope were poison-free pastries in the name of this great photo opp.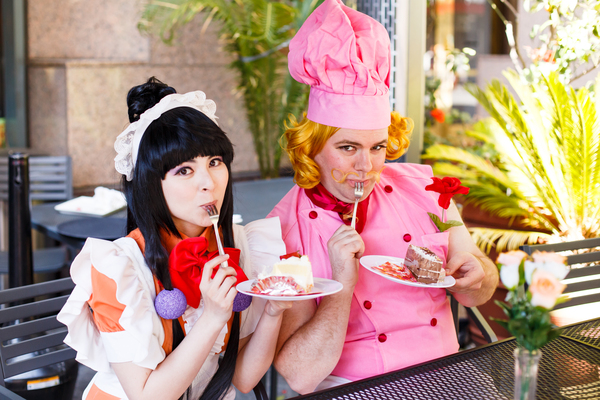 Miss Maya also joined the gang at a classy establishment for another memorable photo. The development team actually had the pleasure of meeting some of these cosplayers in person back at Anime Expo 2016 and greatly appreciate the continued dedication to such fantastique Ace Attorney cosplay! Kudos to photographer marq4porsche for capturing these moments.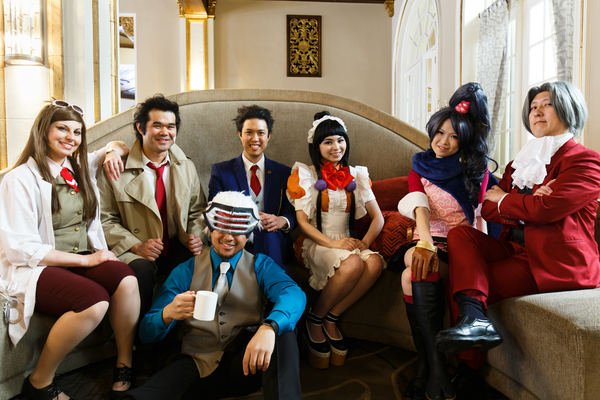 ——————————
STICKY NOTE: Did you make something cool? Send us a note or drop a comment below; we would love to feature your work here! Same goes for any awesome stuff you may see in the wild; we always welcome more fantastic fan work. =)
——————————
See you on our E3 live streams!
-Yuri