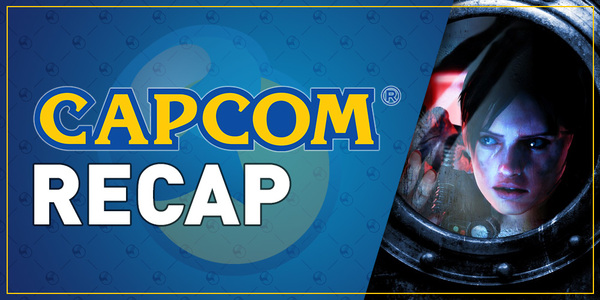 Resident Evil Revelations returns with a double-feature of releases, we take another trip down the Mega Man memory lane, and more:

Resident Evil 7 biohazard Dev Interviews: Lessons from Revelations
Resident Evil Revelations comes to PS4 and XB1 on Aug 19; Revelations 1 & 2 coming to Nintendo Switch late 2017
——————————

[PAST]
[FUTURE]
All times listed are Pacific Time:
Tuesday , August 8th @ 3PM – Mega Man Legacy Collection 2
Wednesday , August 9th @ 3 PM – Dead Rising 4
Thursday , August 10th @ 3PM – Dragon's Dogma: Dark Arisen
Remember to FOLLOW our channel to get email reminders whenever we go live.
——————————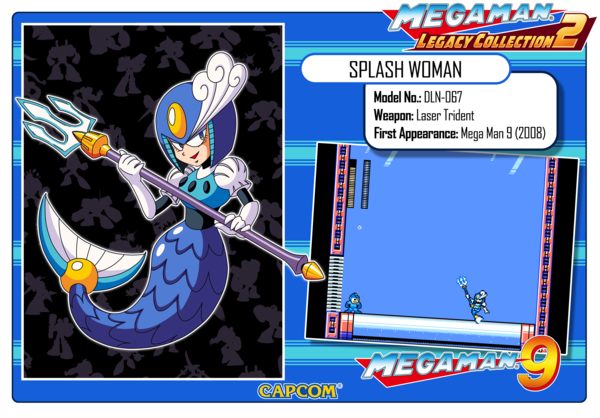 Kellen Haney : On the Mega Man side of things, we have a fresh look back on what made Mega Man 9 such a special game in the series, reflecting on the game's retro revolution as well as gathering up memories from Capcom staff on their favorite Robot Masters. Give it a read – you might notice that one of them made a bigger splash than the others! Get it? Splash ? Because it's Splash Woman. We all really like her. Spoilers.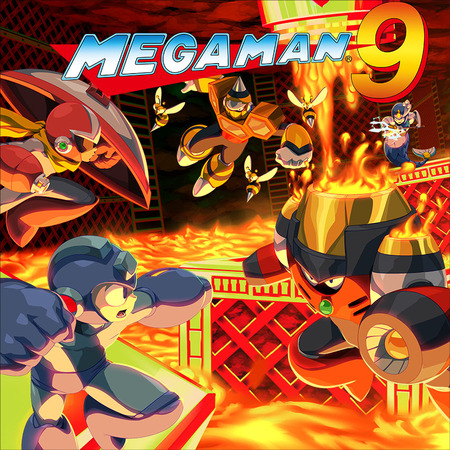 Moving on, as with previous weeks, we also have some excellent art by Jeffery "Chamba" Cruz from Udon Entertainment, showcasing the perilous platforms, hale heroes, and myriad of menacing (Robot) Masters that Mega Man 9 has to offer. You can grab the full art at the official Mega Man site as a wallpaper for your phone or PC!
And as a friendly reminder, Mega Man Legacy Collection 2 will be out next Tuesday, August 8th on PS4, Xbox One, and PC. Don't miss out!
——————————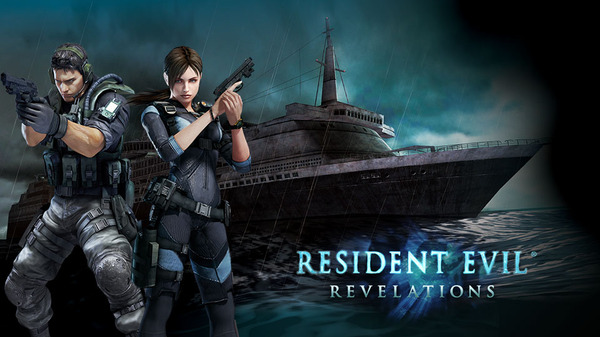 Meanwhile, Resident Evil Revelations is also coming to PS4 and Xbox One this month on August 29th! Join series' favorites Jill Valentine and Chris Redfield as well as new faces such as Parker Luciani and Jessica Sherawat as they navigate their way through the twisting corridors of a derelict ship and a twisted story of cover-ups and deception that takes place between Resident Evil 4 and Resident Evil 5 .
Plus, you'll once again be able to take horror with you on the go, with Resident Evil Revelations and its sequel Revelations 2 coming to Nintendo Switch in late 2017 as both digital downloads and as the Resident Evil Revelations Collection at retail! With the episodic storytelling and highly replayable Raid Mode featured in both games, you'll always have survival horror at hand no matter the platform you choose to play on. Check out the full announcement for more details here .
——————————

Patrick Kulikowski: Baltimore, Maryland-based video game music cover band Steel Samurai recently busted out not one, but TWO rad takes on classic Capcom tunes. First up, is their rocking arrangement of Masakazu Sugimori's "Steel Samurai" theme from Phoenix Wright: Ace Attorney. I love the keyboard accompaniments as the lead guitar busts into the familiar, explosively heroic melody. The band has certainly earned their namesake!
And just in time for the release of Mega Man Legacy Collection 2 on August 8, the band also crafted a synthrock medley of Yu Shimoda's"Concrete Man" and Ippo Yamada's "Tornado Man" from Mega Man 9. The medley is appropriately named "Concrete-Tornado…man" , and if I was a Mega Man 9 Robot Master, I'd be Magma Man, because this jam is heating me up in all the right ways. While most would assume that a Mega Man medley should feature the classic "Game Start" jingle right in the beginning, Steel Samurai have proven that it fits pretty darn well at the tail end, too. Give it a listen!
Yuri Araujo: Before we head out for the weekend, I just wanted to leave you all with a quick reminder that the Monster Hunter: World weapon design contest is still open! You have until August 16 to submit your entry, so get your creative juices flowing and send in your design. And remember, the winner gets their weapon featured in the game itself! How cool is that?!
WARNING! Make sure to read all the details and Terms & Conditions ( link here) so you can guarantee your entry counts.
——————————
STICKY NOTE: Did you make something cool? Send us a note or drop a comment below; we would love to feature your work here! Same goes for any awesome stuff you may see in the wild; we always welcome more fantastic fan work. =)
——————————
Till next week!
-Yuri