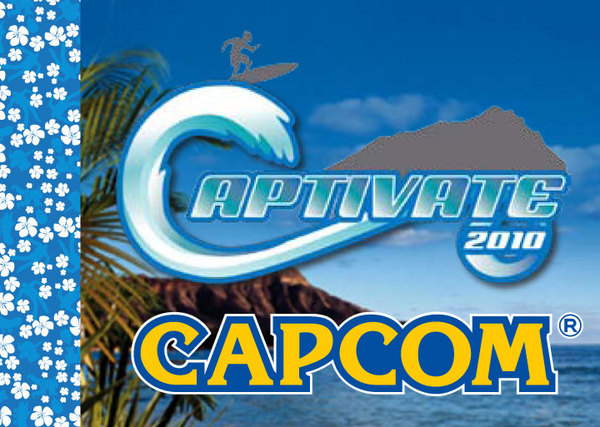 Once more, with feeling: our 4th person attending Captivate is revealed!
It's nearing time to fly people out to a secret location and show off all our upcoming titles. Like every year, we also hand select five of our most active and influential members right here on Capcom-Unity. They get treated like kings and queens, getting to hang out with all from Capcom, including our Producers and Directors like Inafune-san. Best of all, we're heading to the sunny beaches of Hawaii this year!
Today, and everyday this week we're going to highlight our Unity attendees. Today we're highlighting Adamazing, one of our AMAZING (pun totally intended) mods that handles the Dead Rising and Lost Planet forums.
We asked Adam why he hangs around Unity so much, and what his favorite parts of the community were and he almost provided a serious answer ( almost):
To be frank, west and eastern aspects have come together to create a video game fan's cup of tea. Energy is so high here with all the excitement of chatting and even playing games with actual Capcom employees!

This place also has several other great things to do and check out: news and info, ask something as simple as "Will *insert unreleased game title* have a level cap," calm responses that aren't empty, framework of a perfect site, finding a cool Capcom ad, amazing fans to talk with, and so much more. This is a community and everyone enjoys being a part of it. If you're lost, plan it out with others. It's so
fun and easy!

Capcom realizes what is vital: suit to the requests of fans, communication, adoration, and appreciation. Saying I don't ever want to leave is not an extreme. Conditions here are perfect!
Adam joins fellow Capcom Unity members TwiGGy , Curleh , and Toshin !
Please be aware that this is a private event, and invite only. Sorry!