Just in time for the holiday gift-giving season, we're excited to announce the launch of a new Capcom Store site featuring a huge assortment of new, exclusive t-shirt and apparel designs guaranteed to have something in store for every Capcom fan. We've got a gigantic assortment of designs featuring some of your favorite franchises including Resident Evil, Street Fighter, Mega Man, and more, so check out the Capcom Store to see what's on sale, or read on for more info! And don't forget – use the discount code "UNITY" (without the quotes) to save 15% on your order!
The producers of the new site and apparel at Pinpoint Merchandising (Irving, TX) are diehard Capcom fans, and have worked closely with Capcom on making sure each design is faithful to its source. It's much more than just a game logo or character art on a t-shirt. Many feature a brand-new, imaginative take on classic figures such as Dhalsim's Hot Yoga Studio, Rolento Tomatoes, and Hakan's Virgin Olive Oil, as well as vintage designs featuring Street Fighter victory poses, new takes on classic icons, and more!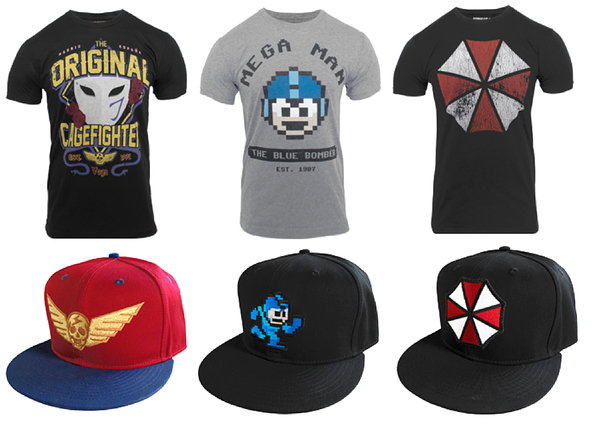 The apparel quality is first-rate, featuring soft dyes on high quality, pre-shrunk, soft fabric. Many designs are available in both women's and men's sizes, ensuring that there's something comfortable to wear for every type of Capcom fan, no matter the brand or character they like best.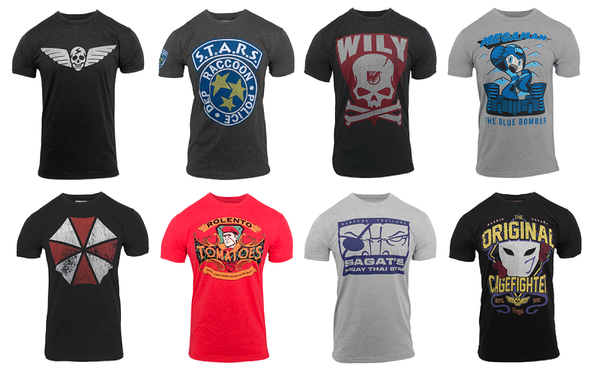 The dynamic new website will feature new designs on a regular basis, special deals and offers, limited edition designs, and more. Plus, they have the entire Capcom universe to play with, so don't be surprised to see classic favorites alongside recent icons. We want to hear from you what you'd like to wear next! As an added bonus, use the code "UNITY" at checkout to save 15% on your order!
If you're still looking for the best in Capcom collectibles, don't worry – we'll continue to feature the regular Capcom Store site with all the latest gear and collectibles. Make sure you bookmark both sites to find that perfect holiday present for your favorite gamer (including yourself)!