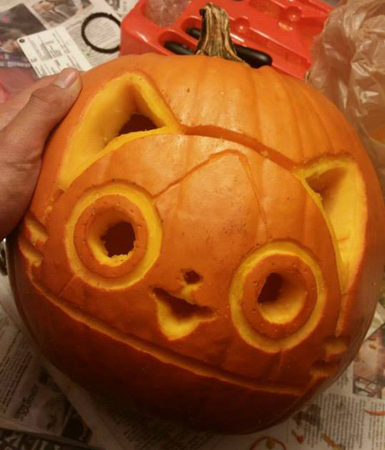 Over this past Halloween weekend, we received a number of pumpkin carving submissions through our Monster Hunter Facebook page, and even though we're already in November, I wanted to highlight how cool these turned out to be:
The pumpkin above is probably the most iconic out of the bunch, depicting the classic smiling Felyne face. It was carved by Justin D.
This next one isn't exactly a pumpkin carving, but it's still very very cool, made by Manuel A: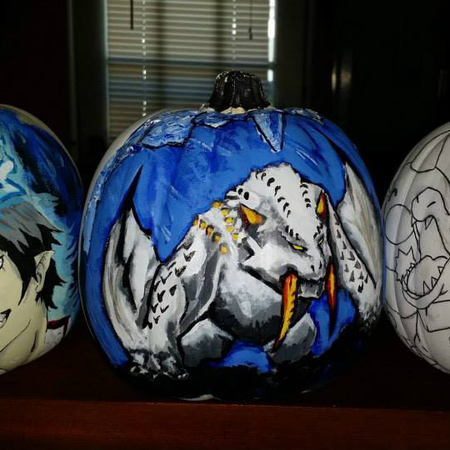 Get it? Barioth… Cool…
Here's another great and simple carving: Cha Cha by Grant C.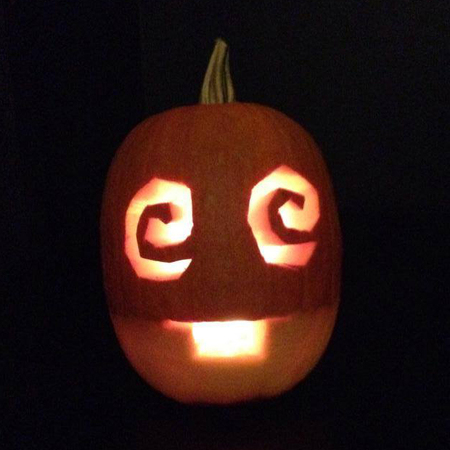 And my favorite, just because it hits so many right notes for a hardcore MH fan, such as myself: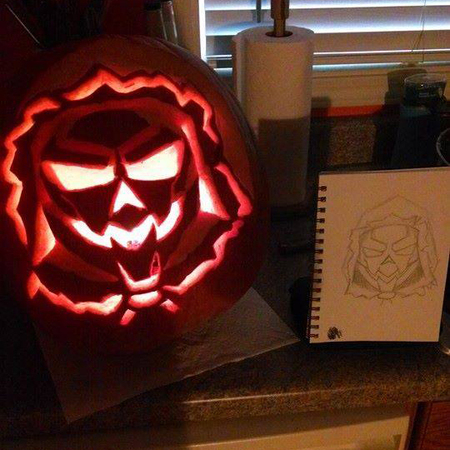 It's a Mosgharl helmet! In the game, this would require a rare item called Bumblepumpkin to craft; and the artist here, Wildartist83 , used an actual pumpkin to make this. Fantastic! =)
So yeah, I know this is a few days after Halloween, but I hope you enjoyed these pumpkin carvings.
And if you missed our Friday Halloween post, read it here – there are 2 amaaaaaazing animations for ya.