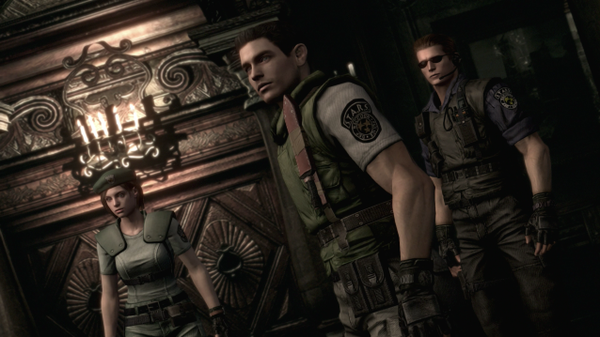 It wouldn't be a launch party without a cosplay contest!
With that in mind, dust off your Jill / Chris / Wesker / Rebecca / Barry / literally any other REmake character outfits, wear them to our Fright Club and you might win one of the Umbrella gift packs AND a free download of Resident Evil!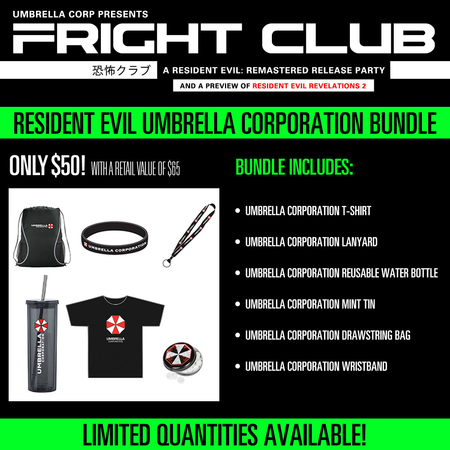 We will judge the costumes on-site, during the event. The winner will receive one of the Umbrella packs (seen above, or pre-ordered over here ) and can choose a platform for a free copy of the game, available January 20th.
Everyone else: come play RE before it launches, get hands-on with Revelations 2, meet some of the REmake voice actors and more!