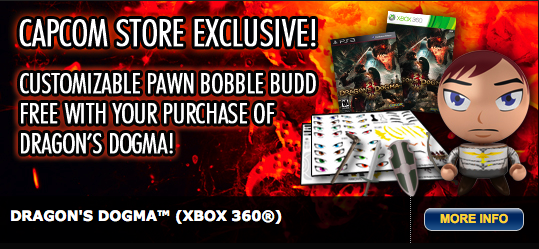 Customization plays a big role in Dragon's Dogma . Players will be able to customize the looks, skills, equipment, and class of their main characters and Pawns. And yet, it would hardly be a major Capcom release without some sort of Bobble Budd to go along with it. This presented us with quite the conundrum–What should the Bobble Budd look like?
Well, someone came up with a brilliant solution: customizable Bobble Budds! These sets include a blank Bobble Budd figure, two decal sheets, and four accessories so you can have it your way.
Better still, you can get one of these sets for free if you buy the game off the Capcom Store ! So hey, why not do that?