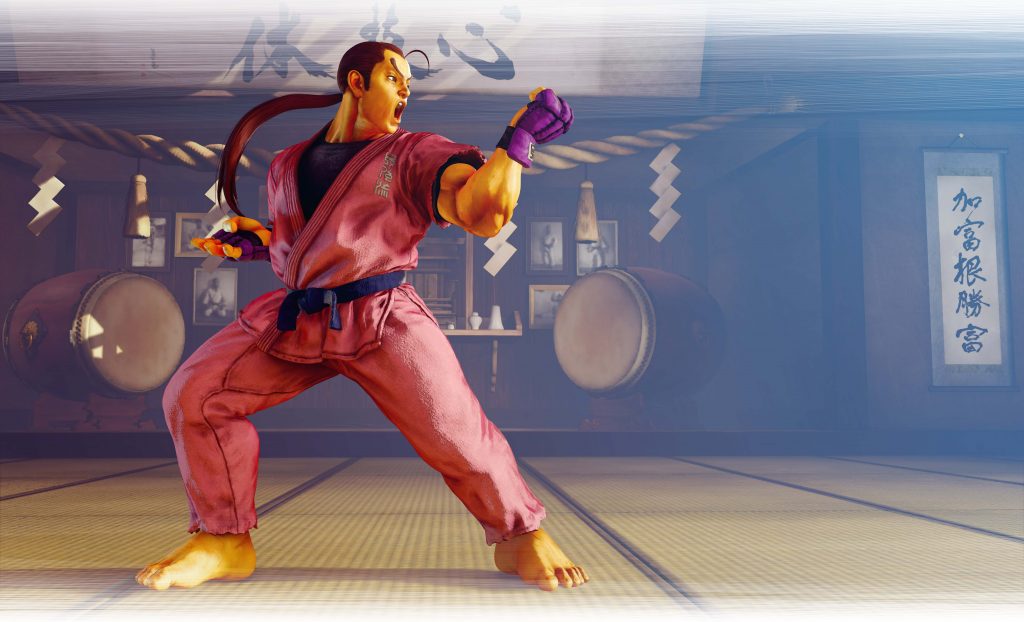 Hey there Fighters! Hot off the heels of the SFV Winter Update and the Capcom Pro Tour Season Final, Dan Hibiki makes his long anticipated return. Additionally, a free update to all SFV players includes the new V-Shift mechanic and a complete rebalancing of the entire cast!
But first, onto the Master of Saikyo! Although I've gone over Dan before, I'll do a brief recap on some of Dan's new moves as well as his V-Triggers and V-Skills. Before I do though, take a look at his gameplay trailer below!
Dan returns with some major improvements!
Dan comes to SFV with all of his classic moves in tow, along with some new ones! In addition to his classic Gadoken fireball and Koryuken uppercut, Dan also brings back his famous Dankukyaku kicks! New to Dan is the "Danretsuken," a move Dan had gained in Omega mode of Ultra Street Fighter IV. This move is a multi-hitting attack that has Dan launching a flurry of punches to his opponent. The EX version will launch your opponent, allowing you to add more damage and follow up moves!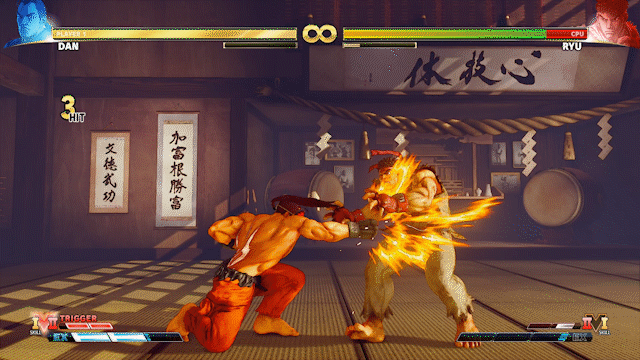 Dan's V-Reversal is the "Saikyo-style Kaihi Jutsu." This has him rolling through his opponents to get him out of trouble.
New to Dan, as well as the entire SFV cast, is the V-Shift system. Each character has a unique animation for their V-Shift break attacks. Dan's is called the "Saikyo Donukigeri," and has Dan executing a well-placed kick, pushing his opponents away.
Taunt your way to victory!
As expected with a character like Dan Hibiki, his patented taunts are the center of his gameplay style! Both of his V-Skills involve utilizing his taunts to gain an edge over his opponents, allowing him to cancel moves and extend his combos.
V-Skill I, "Saikyo-Style Burairuten No Kamae," is a multipurpose taunt that can be cancelled out of his special moves. It opens different combo routes and can make certain specials safe on block.
V-Skill 2, "Saikyo-Style Otokoboe," is a standing taunt that's very punishable on block, but can be used to cancel out of Dan's normal attacks before quickly cancelling itself into a special or another normal. This taunt has a ton of frame trap potential.
Don't forget though, that both of Dan's V-Skills will not only build his own V-Gauge, but his opponents as well! This will lead to some frantic fights with lots of utilization of V-System mechanics!
V-Trigger I is Dan's patented "Haoh Gadoken," a giant fireball that can be charged up for a wall bounce or guard crush. This particular V-Trigger is unique in that it is the only one in the game that is only one bar of V-Gauge! Of course with Dan, he always has some unique quirks to his gameplay style, doesn't he?
V-Skill 2, "Saikyo-Style Otokoboe," is a standing taunt that's very punishable on block, but can be used to cancel out of Dan's normal attacks before quickly cancelling itself into a special or another normal. This taunt has a ton of frame trap potential.
V-Shift shifts the meta, the entire roster gets updates!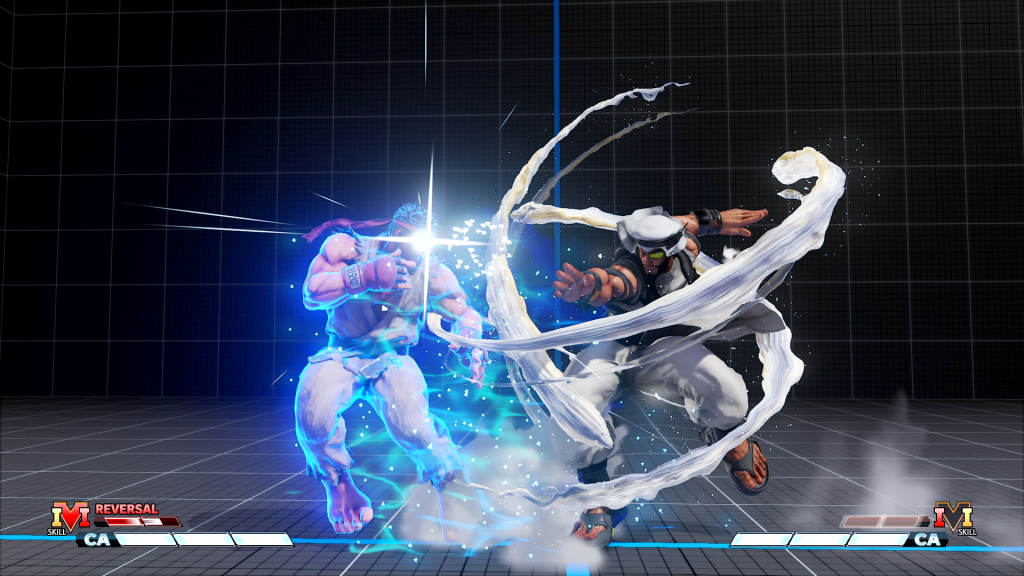 Along with Dan, Eleven and the new character balances, the new V-Shift mechanic has been added to Street Fighter V! V-Shift can be executed at nearly any moment in a match by pressing HP + MK at the same time, and will make you fully invincible to attacks, throws, and projectiles for a short time. A successful V-Shift begins a slow-motion effect, allowing you to react to your opponent and punish them! For more on V-Shift, check out the Winter Update Blog and the tutorial video below! For a full list of gameplay and character changes from the recent update, check out the Shadaloo CRI page for the entire list! It's quite extensive as every single character has received changes!
Eleven is ready to morph into SFV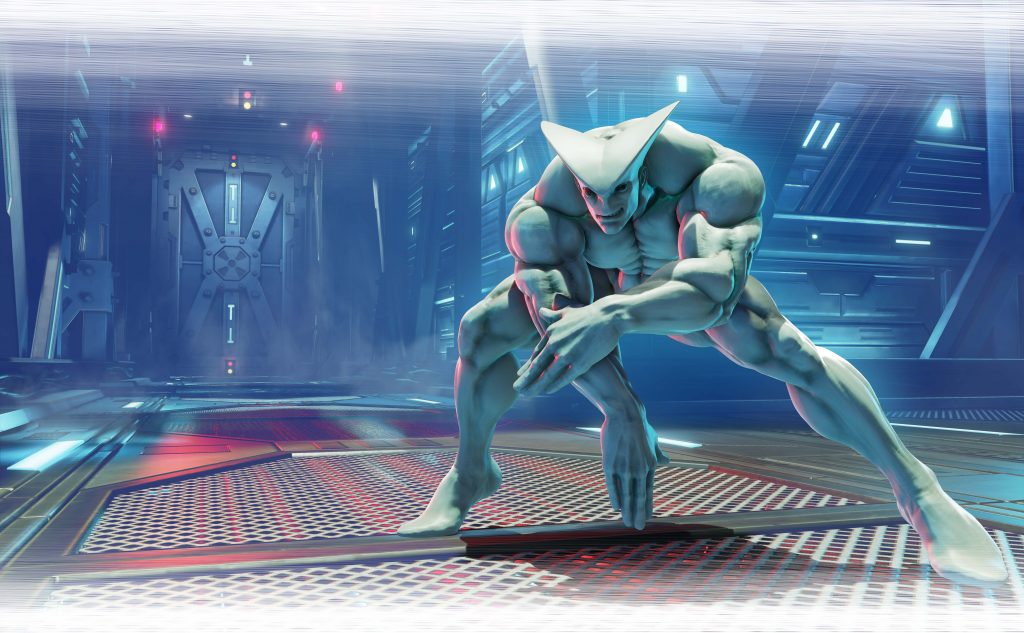 As we revealed during the SFV Winter Update, Eleven debuts as a mimic character that will transform itself into any character you own from the SFV roster, including Dan! While Eleven has a unique look, it does not have its own moveset and will randomly choose a character and their V-Skill and V-Trigger. Eleven will retain the selected character and their moves during all rounds of the match. To change the character that Eleven is duplicating, you just need to go back to the Character Select screen and choose Eleven again. Eleven also marks the first time you will be able to "Random Select" a character in Online Ranked Matches!
Killer Bee Cammy and Sporty Ed, Menat, and Lucia costumes are here!
In addition to all the above mentioned content, four new costumes are also now available! These costumes are a part of the Season 5 Premium Pass or can be purchased individually in-game: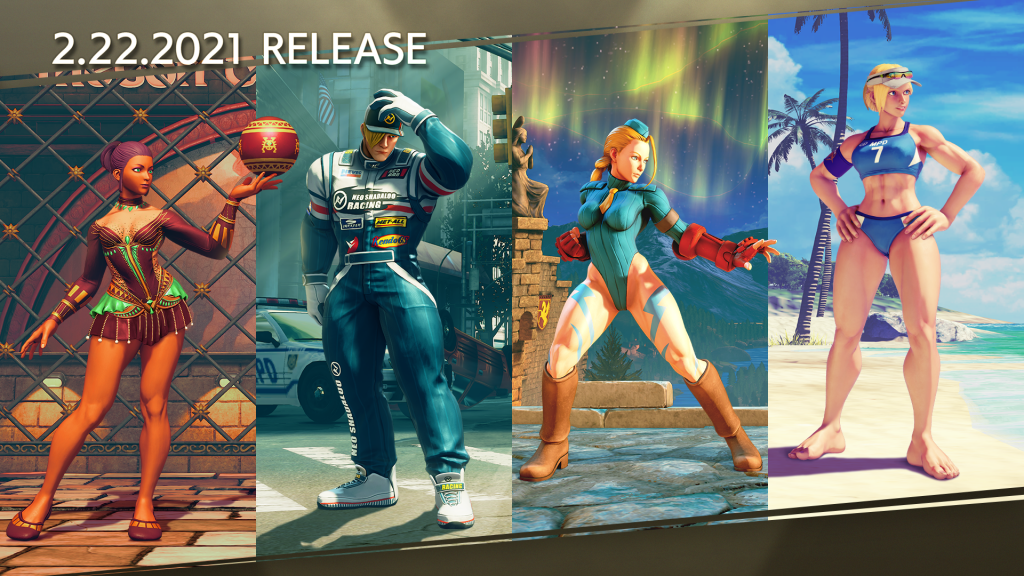 Menat – Sporty
Ed –Sporty
Cammy – Killer Bee
Lucia – Sporty
Look forward to more costumes coming throughout Season 5!
Season 5 Premium and Character Pass
With the release of Season 5 of SFV, we have two different passes available for purchase. Check out the image below for the details on each one.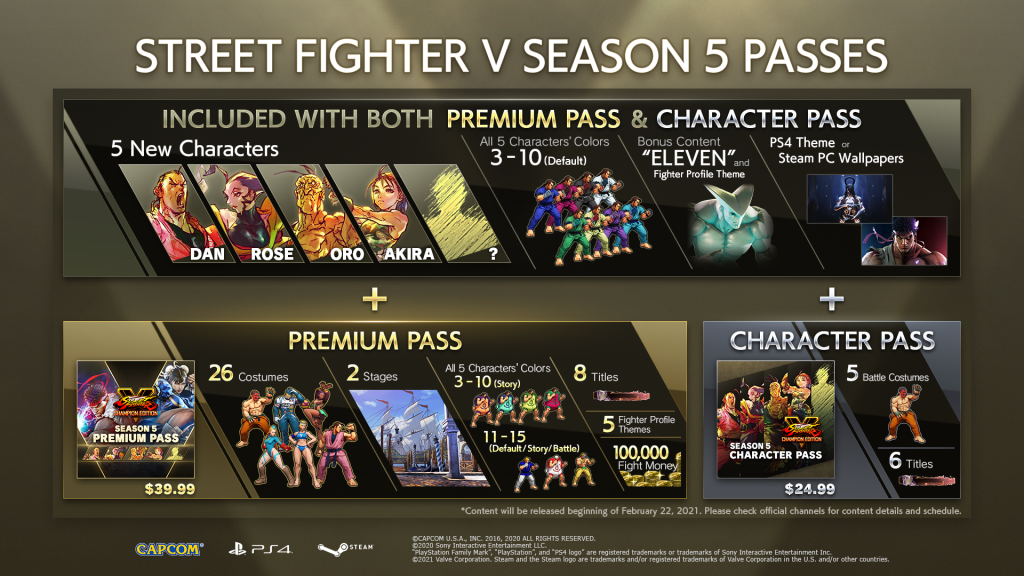 Season 5 Premium Pass $39.99 (PS4) (Steam)

All five Season 5 Characters and Costume Colors 3-10

All costume colors for all Season 5 characters

100,000 Fight Money (available immediately at purchase!)

Exclusive PS4 Themes and Steam wallpapers (available immediately at purchase!)
If you purchase either of these Season 5 passes, you'll gain immediate access to Dan, Eleven and other available content. It also grants you access to Rose, Oro, Akira, the mystery 5th character and other upcoming content that will release throughout the year!
Dan is available NOW as a standalone purchase or for 100,000 Fight Money.
I hope everyone is excited to get their hands on Dan, as well as the unpredictable fun that Eleven brings to the table! In addition, V-Shift will definitely change the game, so I'm looking forward to seeing what new strategies you all come up with!