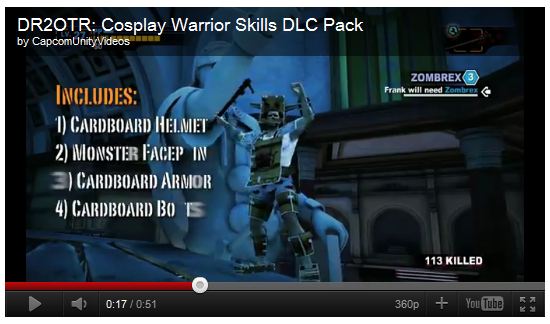 So who's playing Dead Rising 2 Off the Record? I'm having far too much fun with this game, which is why I am now sleep-deprived and have images of zombie innards burned onto my retinas.
Anyhoo, we've got another DLC pack for you Off the Record fans. Check it:
Cosplay Warrior Skills DLC
Includes:
Cardboard Helmet
Monster Facepaint
Cardboard Armor
Cardboard Boots
Effects:
Increases PP generation by 25%
Every attack grants extra PP
Special "warrior" attacks using the Practice Sword & Shield
That sounds mighty useful for anyone trying to level up in a hurry.
DLC pack costs $1.99 or 160MP and is available today.