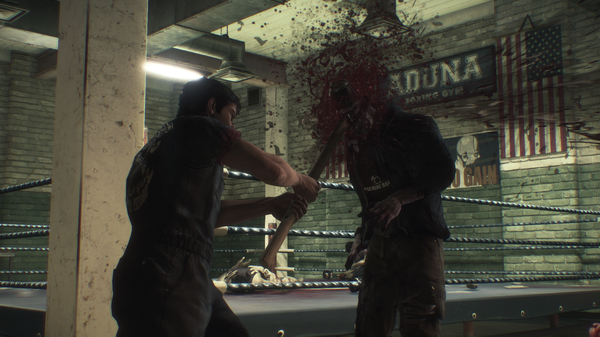 ::UPDATE:: Need to catch up on Dead Rising 3's latest gameplay and announced features? Check the video after the jump. Look forward to a great new video during Comic Con next week!
Xbox released their San Diego Comic Con 2013 plans earlier today, which include several beats of interest for us Dead Rising fans.
In addition to all the playable Xbox One games they'll have at the Xbox booth, you'll also be able to check out over a dozen titles, including Dead Rising 3, just across the street at the Xbox Lounge in the Grand Hyatt Hotel.
Xbox Lounge at the Manchester Grand Hyatt San Diego
Manchester Ballroom, 1 Market Pl., San Diego, CA 92101
Hours: Thursday, July 18 – Saturday, July 20: 11 a.m. – 8 p.m. ; Sunday, July 21: 11 a.m. – 5 p.m.
——————————————————-
Capcom will also speak at two separate Xbox panels.
The Future of Xbox Gaming Revealed
Room 6A, San Diego Convention Center
Saturday, July 20, 11:15 a.m. – 12:15 p.m.
Moderated by Major Nelson, this panel will feature guest appearances from several Xbox One developers, including Capcom Vancouver's Josh Bridge.
——————————————————-
The Video Game Culture of Zombies: How "Dead Rising 3" on Xbox One Kicks Off a New Generation of Mayhem
Room 5AB, San Diego Convention Center
Saturday, July 20, 1:30 p.m. – 2:30 p.m.
Expect lots of behind-the-scenes insight and on the development of Dead Rising 3, along with gameplay footage. In addition to the Capcom Vancouver team, you'll hear from renowned zombie author Max Brooks and Game Informer's Jeff Cork. Moderated by Jessica Chobot.
(All panels require a San Diego Comic-Con Expo pass to attend.)