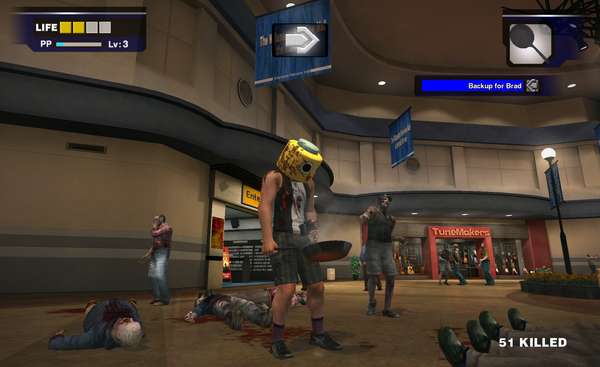 When we celebrated the 10th anniversary of the release of the original Dead Rising in 2006 the development team here at Capcom Vancouver started to reminisce about our memories of the game that launched the series that has come to define the studio.
While the original Dead Rising was developed in Japan, we've had the honour of working on Dead Rising 2 and have made the franchise our own since. Yesterday Capcom released special 10th Anniversary editions of Dead Rising , Dead Rising 2 and Dead Rising 2: Off the Record . As we near completion on Dead Rising 4 and the return of iconic hero Frank West, we wanted to share our memories of the game that started it all.
Game Designer Brian Boog's list of Dead Rising Credits is extensive, starting on Dead Rising 2 and touching on everything including the crazily named Dead Rising 3: Super Ultra Dead Rising 3′ Arcade Remix Hyper Edition EX + α . For Boog it's the original game's gold club that he remembers most.
"Seeing it in the trailers for the original DR game was the reason I bought an Xbox. Watching Frank line up his shot, and headshotting a zombie became my equivalent for a hole in one. I spent days with my friends playing 'The Willamette Open'," he explained.
Brian's favourite part of working on the series was the development of jump scares in Dead Rising 2 . He remembered, "We took co-workers unaware into an audio room and had them play a level without knowing about the jump scare feature. We recorded many of them as they jumped out of their seats. Their reactions solidified our faith in the feature, and we still use it today."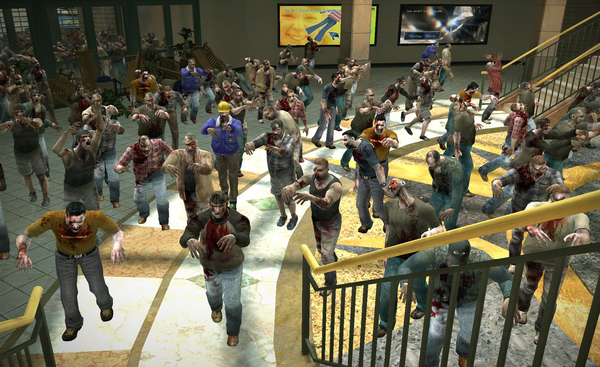 Roy McCombe was also a designer on Dead Rising 2 and remains with the series to this day. He remembers working at another big local game studio, when a co-worker brought the original game in.
McCombe recently told the story on our Twitch channel explained, "Early in my career a friend of mine forgot his copy of Dead Rising , it was Friday. I stayed at work playing it until he came to pick it up on Sunday (yes I had a shower). I had no idea that right around the corner fate would happen to take me to a new job at a company that ended up getting a shot making Dead Rising 2 's prototype."
It was that sense of anything and everything being possible in Dead Rising that lead Roy and the team at the studio here to create Combo Weapons for Dead Rising 2 .
When asked his favourite memory working on the series Roy said, "As a huge fan of the original Dead Rising I really wanted to create more over the top interactions vs. zombies. At one point I wanted to lift a zombie up in the air with a gun and blow it apart but I kept getting hung up thinking that it would break the gun… then I thought, well if we attached a pitchfork to the gun that might make sense. That ended up being the pitchfork shotgun, the very first Dead Rising combo weapon we shipped."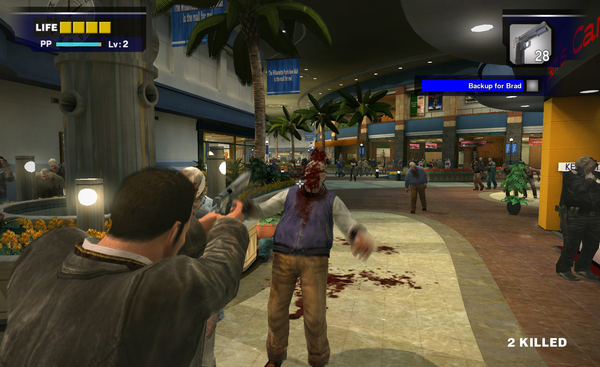 Dee Jay Randall is a Technical Director at Capcom Vancouver and worked on the co-op backend on Dead Rising 2 . When discussing the original Dead Rising he said that his favourite moment in the first game was, "Triple-booking Adam's mini chainsaws in the first Dead Rising and walking around Willamette like a boss."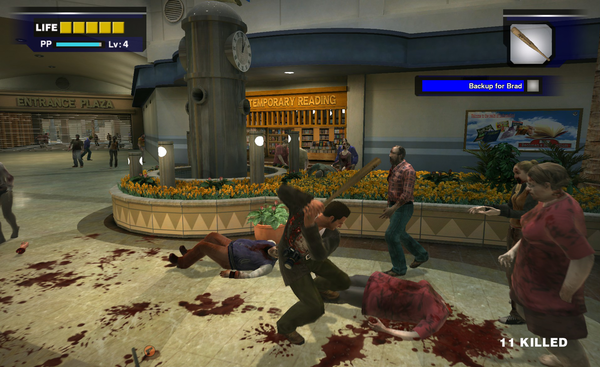 Dead Rising 4 's Project Development Director Lindsey Williamson Christy remembered almost losing her husband to the zombie hordes of Dead Rising , "When my husband and I were first dating DR came out on the Xbox and it consumed him. He was already a rabid zombie fan and this to him was the ultimate zombie experience. He would play it all night long and I would fall asleep on the sofa to the sound of zombies and that annoying cellphone. He would wake me up when he burst out laughing at something Frank West said or to show me some crazy outfit."
Thankfully things worked out for the best for the zombie slaying couple as she explained, "It's 10 years later, we are married and have a kid who now also loves zombies and can't wait until he's old enough that I will let him play Dead Rising , since he's only 6 it's going to be awhile. And my husband who is a game designer is incredibly jealous that I get to work on his most beloved franchise and Frank West."
Dead Rising , Dead Rising 2 and Dead Rising 2: Off the Record have been re-released with upgraded HD graphics and 60 fps framerates . Play these classic games again today and celebrate 10 years of zombie slaying with us.