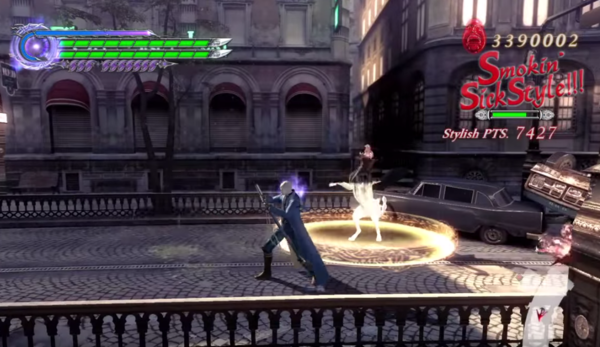 It's that time again! Hit the jump to view the Top Five submissions for Round 5 of the ongoing Devil May Cry 4 Special Edition Style Tournament, then place your votes!
Vergil is a particularly versatile and powerful character, but the high enemy count and complicated geometry of this fight—not to mention the Dante Must Die setting stipulation—made for a tough round. Nevertheless, our entrants brought us some cool stunts, from Trick-canceled Perfect Judgment Cuts to flashy taunt finishers. This round also brought us some of our shortest entries, but there ain't nothing wrong with that! Short and sweet is always better than long and meandering.
Now then! Let the voting begin.
Voting Deadline: Friday, August 21st at noon (PT).