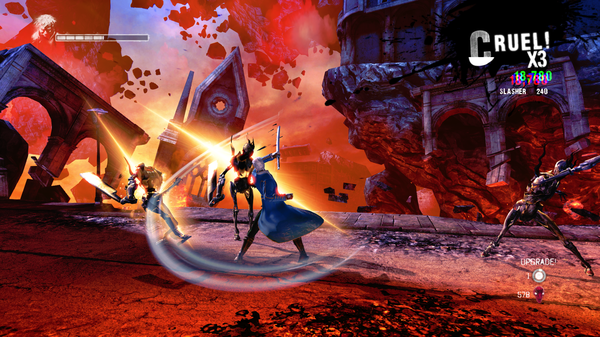 The results are in for #DmCStyle Tournament Round 3's community vote , and we have our next Finalist! Today's well-deserved "congrats" goes to SteeleSerpent , who pulled in 42% of the voting pool. Kosdestroy101 and Anderson tied for second place, each pulling in 25% of the vote, with Mariotaz in third pulling in 8%.
Onward to Round 4!
As a reminder, Round 4 is the last "normal" round. After this, all four Finalists will compete in on Final Round for the grand prize. Good luck!
Please be sure to read the full tournament rules! They still apply!
Round 4 Rules:
Character: Vergil
Difficulty: Son of Sparda
Modifiers: Turbo Mode mandatory; Must Style, Hardcore Mode, and Super Dante are optional!
Mission: 2 – Hollow
Fight: First combat section of the mission. You may show any portion of the first combat area, up to and including the Tyrant. This means that if you want to, you can make a clip that just shows Vergil against the Tyrant. In any case, the clip must be sixty seconds or less.
Deadline: Monday, May 4th @12:00pm (noon) PT