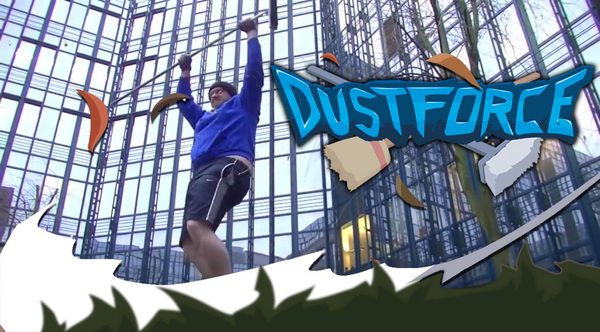 S-Ranked IRL environmentalism that'll sweep you off your feet!
Yeah, Dustforce looks like a perfectly charming little 2D platfromer at first glance (FYI, we just posted 50 minutes of gameplay with commentary), but those in the know are no doubt aware of the greater purpose behind its stylized run-n-jumpery! You're essentially scorching the earth of dirt, dust, and other unsightly debris using the power of parkour acrobatics and our boys at Capcom Germany took it a step further to see if that in-game method could be applied to an IRL scenario. WARNING : Video is rated E for Effort!
Without a doubt, Lars and Paul have successfully proven that environmentalism can be pretty damn sexy once you add a dash of Dustforcey finesse. And yes, I'm pretty jealous they beat the Capcom USA team to the punch, as we were once the undisputed kings of IRL hijinks filmed around the office. Okami's Creed , anyone?!
Grab a broom because Dustforce is headed to Xbox 360, PS3 and PS Vita in Early 2014. Head here for more official Dustforce info and be sure to take a look at our newly unveiled gameplay video .