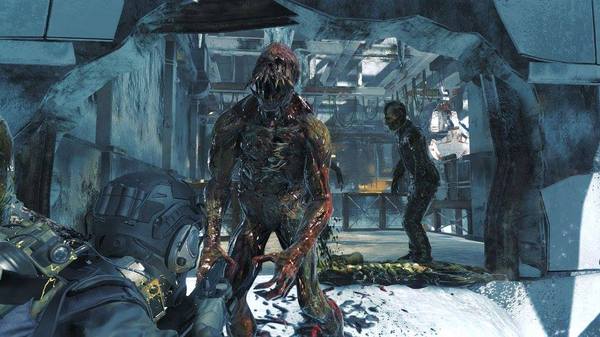 Skilled mercenaries deserve to be paid. The greatest mercs of Umbrella Corps have been proving their worth in intense 3 vs. 3 battles for over a month, and it's time to put their chops to the test. We're happy to announce that U.S. and European teams have a chance to win $15,000 in the upcoming Umbrella Corps Gamescom Showdown.
The tournament, hosted by Capcom and ESL, is happening on Friday, August 19, 2016 at the Gamescom game convention in Cologne, Germany. You can score a free trip (including airfare and accommodations) to compete in the tournament via Qualifiers. The top four teams – two from the U.S. and two from Europe – will win spots in the Umbrella Corps Gamescom Showdown by placing in the Qualifier Cups. The U.S. Qualifier Cup is happening Saturday, July 23. European players can head over to the ESL website for tourney info relevant to your region . The Umbrella Corps Gamescom Showdown is utilizing the PC version of the game.
If traveling to Germany for free, battling enemy players in zombie-filled battlefields, and possibly winning your share of $15 sounds like a good time, head over to the ESL website for more details and to register . The entire competition will also be streamed live at the day fo the event, so you can watch the action from home.
A free demo for Umbrella Corps is also available for download on PS4 until Saturday, Jul 23 at 11:59pm PTD. The game is available for purchase on both PC and PS4 for $29.99.