Hey everyone! Tons of Street Fighter V announcements were made today during the keynote presentation at PlayStation Experience, and I'm here to get you all up to speed in case you missed it!
F.A.N.G Revealed
F.A.N.G, the final character of Street Fighter V's starting roster, finally emerges from the shadows to take his self-proclaimed spot as the second in command of Shadaloo!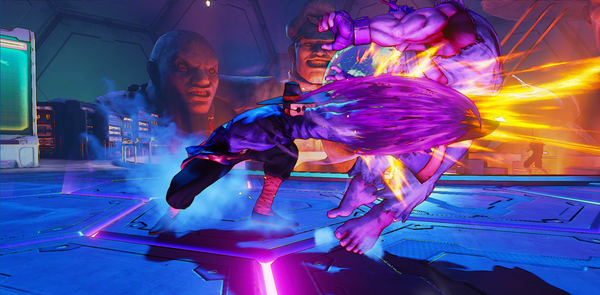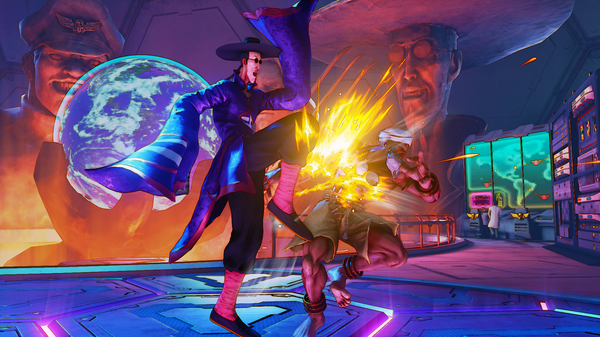 F.A.N.G is an assassin whose unique poison attacks leave him second only to M. Bison himself! Besides overseeing Shadaloo's operations, his true passion comes from the evil experiments conducted within Shadaloo's research facilities.
F.A.N.G introduces a series first mechanic; poison. Whenever his poison attacks connect, they continuously deal damage to the opponent's life bar until he gets hit or the poison runs its course. F.A.N.G's sinister long range attacks and slippery movements, paired with his ability to poison, will leave his opponents feeling ill.
V-Skill: Nishodoku
F.A.N.G sends out a slow moving poison-filled projectile. If it makes contact with the opponent, it will begin to slowly deal damage.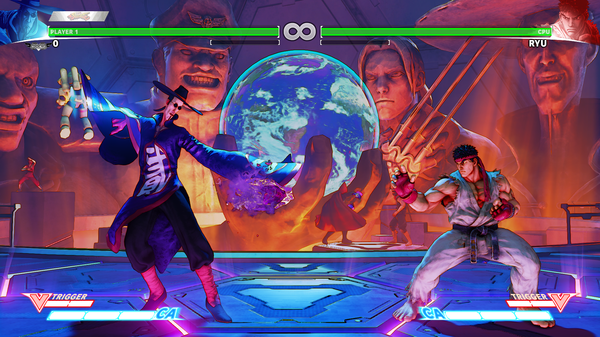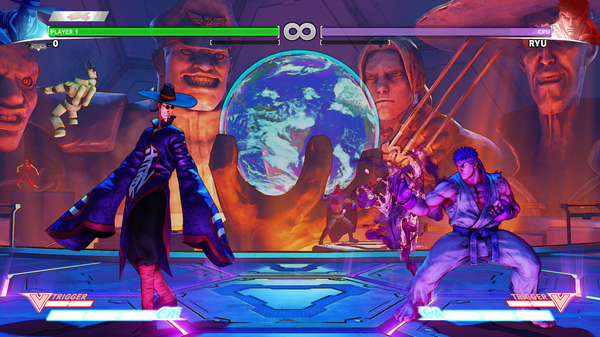 V-Trigger: Dokunomu
The ultimate defense, F.A.N.G emits a poisonous cloud around his body that constantly deals damage to the opponent as long as they're near him.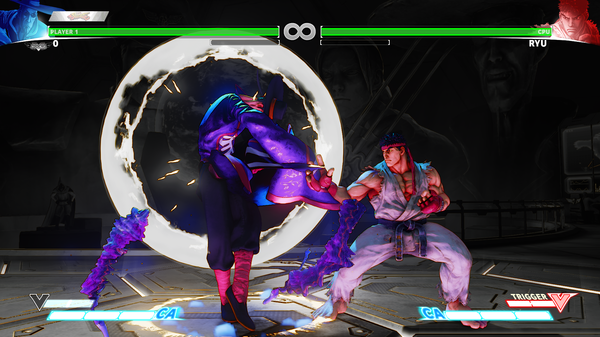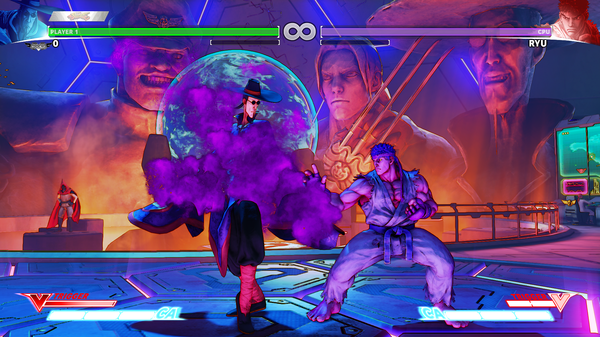 Players who enjoy tricky mix-ups and outsmarting their opponents will definitely have a blast with F.A.N.G in Street Fighter V once it releases on February 16 th .
In-Game Currency
Capcom has a long term strategy to support SFV with new content over time, and the in-game currency allows everyone to choose how they get it. To recap, there are two types:
Fight Money: Can only be obtained by playing the game. Can be used to earn new content for free.
Zenny: Can be purchased with real money, and used to access new content immediately.
So when it comes to post-launch gameplay content, everyone has two choices:
Accumulate Fight Money through gameplay, and use it to earn gameplay related content, such as new characters, for free.
Purchase Zenny with real money, in order to gain access to the content immediately.
100 Zenny essentially equals $1. However, Zenny will be sold in several denominations, giving everyone choice and even bonus amounts depending on how much is purchased! Some of the options are listed below:
100 Zenny = Purchase for $0.99 / €0.99 / £0.79
550 Zenny = Purchase for $4.99/€4.99/£3.99 (receive a 50 Zenny bonus)
1200 Zenny = Purchase for $9.99/€9.99/£7.99 (receive a 200 Zenny bonus)
4000 Zenny = Purchase for $29.99/ €29.99/£24.99 (receive a 1000 Zenny bonus)
Street Fighter V provides everyone with choices and options that never existed before, ensuring that the game has a healthy lifespan for years to come, with new content always on the horizon for fans to enjoy.
Post-Launch Characters and 2016 Season Pass
So what are some things you can purchase with the in-game currency? Glad you asked! We are happy to confirm the identity of the six additional characters that will be released post-launch in 2016. Without further ado, here they are: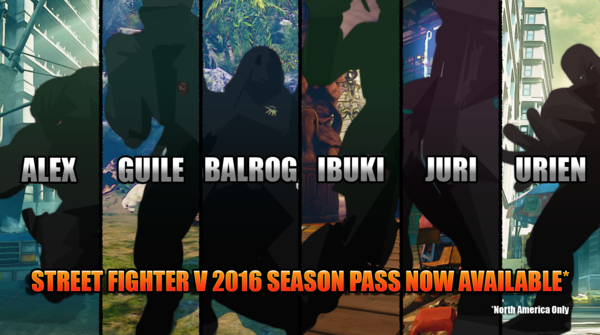 That's right! The six additional characters in the first year are: Alex, Guile, Ibuki, Balrog, Juri, and Urien!
As a reminder, all of these characters are earnable through gameplay for free, but for those of you who want to get them right as they release, the 2016 Season Pass goes on sale today in North America for pre-purchase so be sure to check it out. It will be available to European consumers at launch.
For $29.99 / €29.99 / £24.99, SFV players get all six additional characters, each with a premium costume, in addition to an exclusive PS4 theme. Each character would cost 600 Zenny individually, and each premium costume would cost 400 Zenny individually, making this a $60 value for half the price! As a final incentive, in North America, if you purchase the 2016 Season Pass before February 16 you will receive three PS4 avatars (Ryu, Chun-Li, and M. Bison) for free!
For our European consumers, we have a special deal with the Street Fighter V Deluxe Edition available to pre-order today. The Deluxe Edition contains the full game and the 2016 Season Pass and will be available to pre-order at a special 10% discounted price (until launch) of £71.99 / €89.99. After launch, it will be £79.99 / €99.99 so act now if you want to take advantage of the deal!
Capcom Cup 2015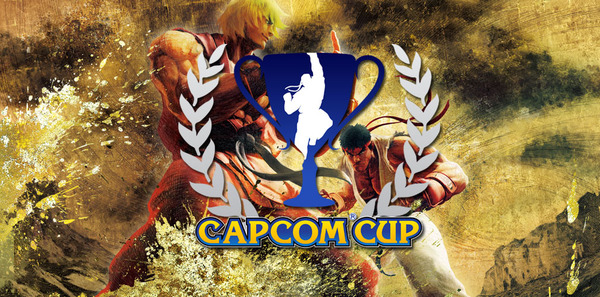 And lastly, the grand finale of the Capcom Pro Tour, the Capcom Cup, takes place tomorrow, December 6 (SUN), from 10am until 10pm PT. With 32 of the world's best Ultra Street Fighter IV players, and $250,000 in prize money on the line, you won't want to miss this epic climax to the 2015 tournament season! Tune in to live.capcomprotour.com to catch all the action livestreamed via Twitch.
Hope you enjoyed this big post of announcements. That's all for now, catch you guys next time!