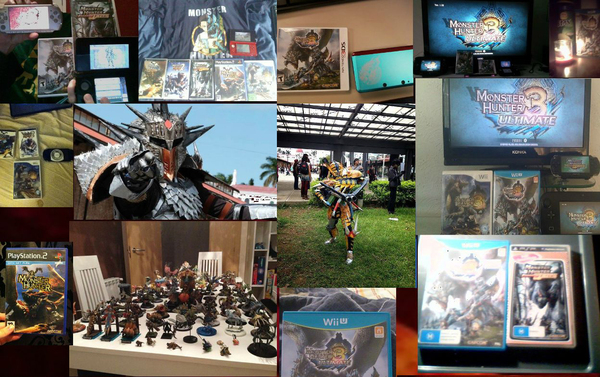 Warm fuzzy feelings… that's what a hunter should feel when looking at this.
You know, thinking about back in the day when played the first Monster Hunter on my PS2 all the time, and that was the ONLY MH product I had, and now seeing this, it reminds me of how far we've come.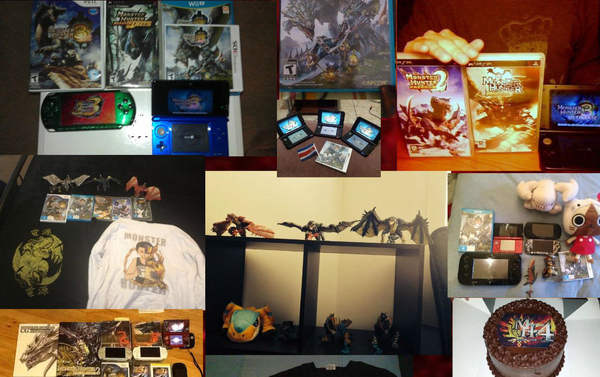 Anyways, even now with all sorts of importing options and no shortage of goods (not to mention our recent and awesome Capcom Store stuff!), I imagine gathering and compiling all these individual collections was no easy task. The header is only part of the whole collection, so check the other parts below; and if you wanna see the entire thing in one piece, click the last image.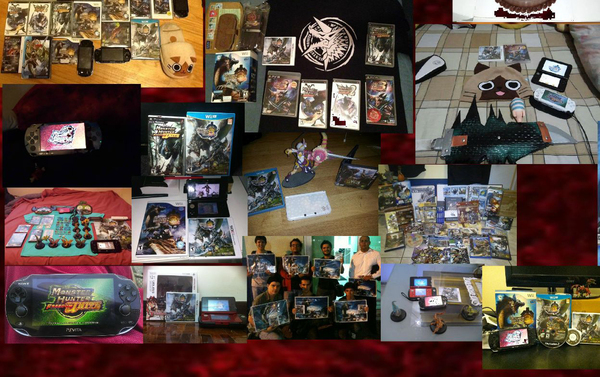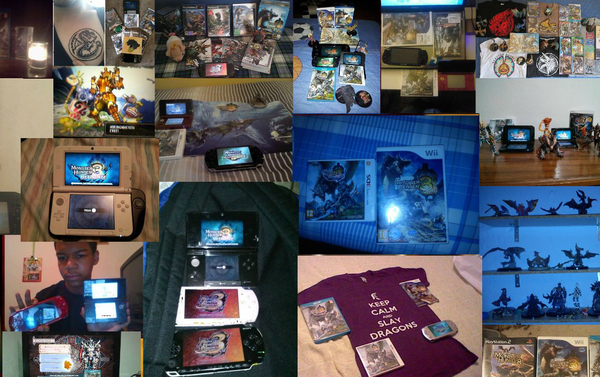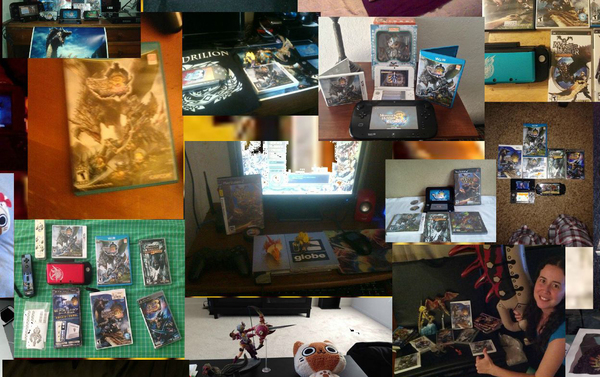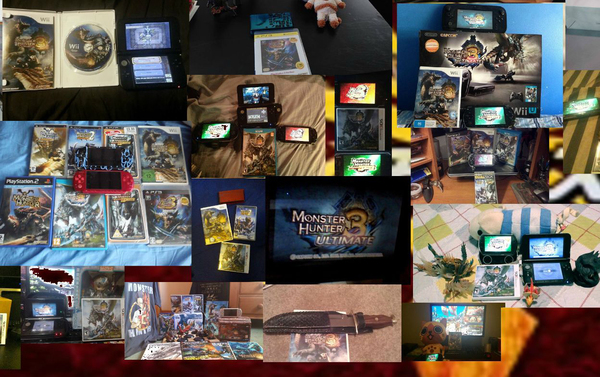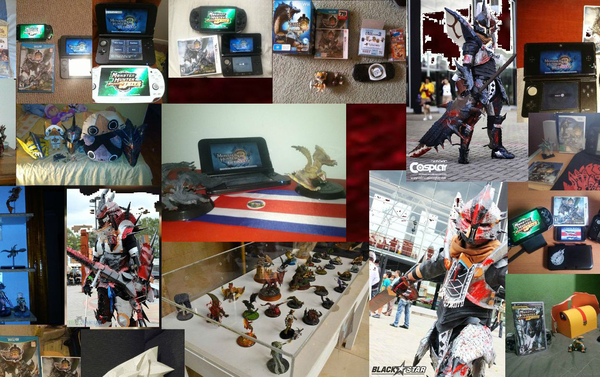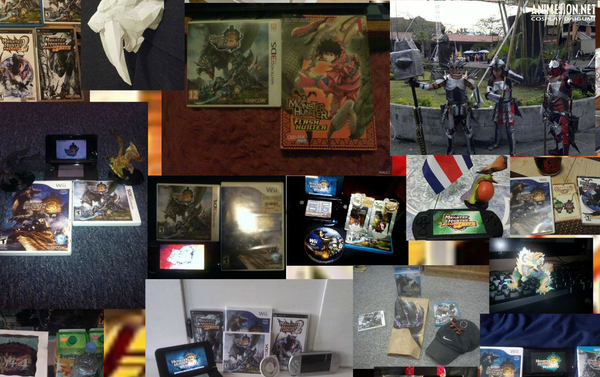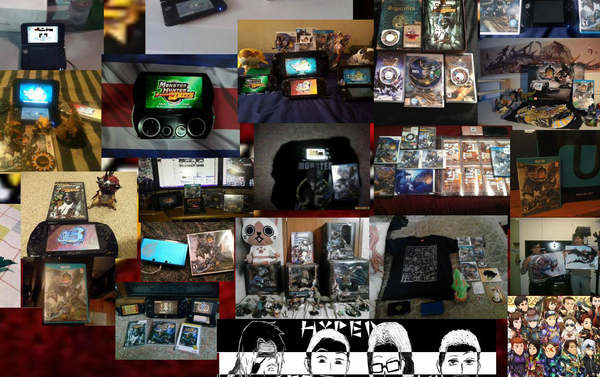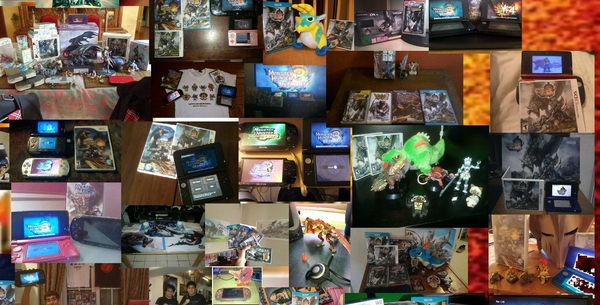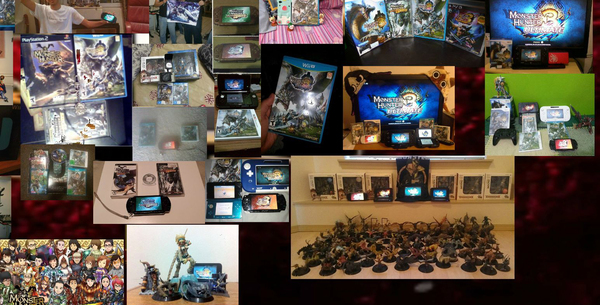 And now here's the original image, which is comprised of ALL OF THE ABOVE: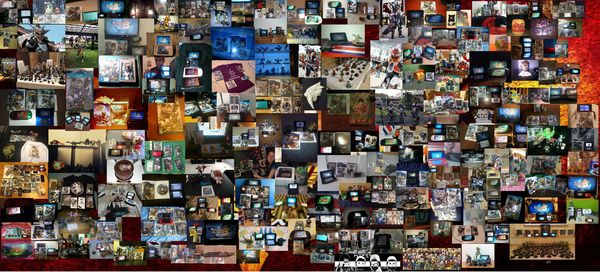 Big thanks to RampagingTigrex , Kogath and Le Guild Hall for putting all of this together! Really an amazing feat.
—
So how about we "add" our own MH stuff to this enormous collection?? I bet most of you have at least a hand full of awesome Monster Hunter collectables, but even just games and other miscellanesou things count too! Just submit them pictures as comments and show your love for the Monster Hunter series! =)