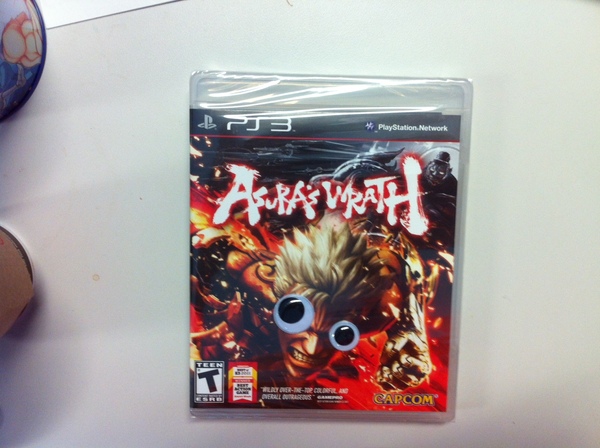 Today's raffle game is Asura's Wrath for the PS3. Voted "Best Action Game" of E3 2011 by GamePro, this cinematic action title isn't quite like anything else you've played.
Tickets are 300 Unity Points each, and you can get some with the widget below.
Oh yeah, and stay tuned for more googly-eyed craziness. Yuri's got something cookin'….