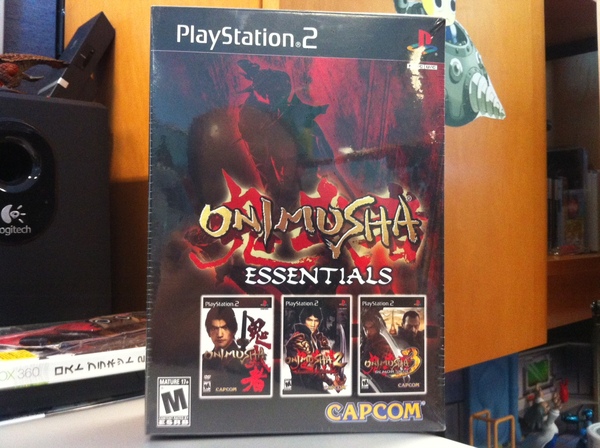 Today's raffle prize is super cool and makes me wish I was allowed to enter raffles myself. I WANT THIS THING!!
Anyway, it's the Onimusha Essentials pack, which contains Onimusha 1-3 for Playstation 2. These are North American versions, as usual, so you'll need a North American PS2 or backwards compatible PS3 to play the games, but they also make nice shelf decor.
Tickets are 500 Unity Points each. Get some below!