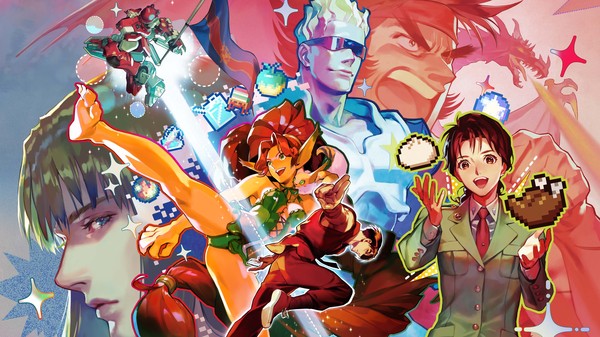 Thanks to the time-traveling graces of Captain Commando, everyone in 2018 can enjoy the nonstop action of Capcom Beat 'Em Up Bundle. This game has been released on Xbox One, PlayStation 4 and Nintendo Switch, with a Steam release not far behind. But we're not done celebrating these classics just yet!
If you're attending New York Comic-Con 2018, stop by the Capcom booth #1420 to get this limited edition Capcom Beat 'Em Up Bundle poster and have it signed by Executive Producer Yoshinori Ono! He'll be signing at our booth at these times:
| | |
| --- | --- |
| Date | Time (ET) |
| Thursday (10/4) | 4-5pm |
| Friday (10/5) | 11:30am-1pm |
| Saturday (10/6) | 3-4:30pm |
| Sunday (10/7) | 11:30-1pm |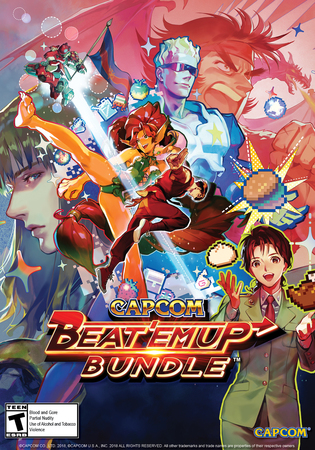 However, if you're attending the show and have already purchased the game (or added it to your Steam Wishlist), you can come by our Capcom Beat 'Em Up Bundle gameplay stations and grab this additional Final Fight poster: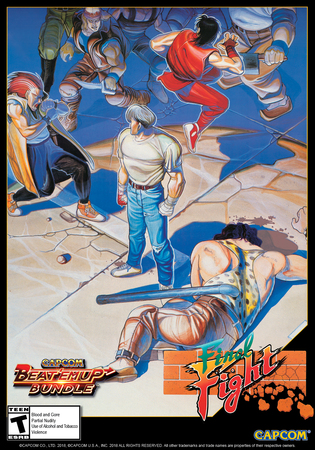 Here's how you get it:
Come by the Capcom booth at NYCC, Booth #1420
Show you've purchased Capcom Beat 'Em Up Bundle by booting it up on your Nintendo Switch, via the PlayStation 4 or Xbox One apps, or via the Steam app (Wishlist).
An easy way to show this on the apps is to search for the game while logged in, and the respective game store will know you've purchased the game.
Alternatively, you can navigate to the respective platform's mobile sites and search for the game there.
For example, if you search on the Microsoft store/app and DO NOT own the game, you'll see this: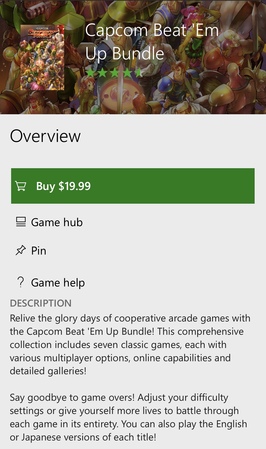 If you DO own the game, you'll see this: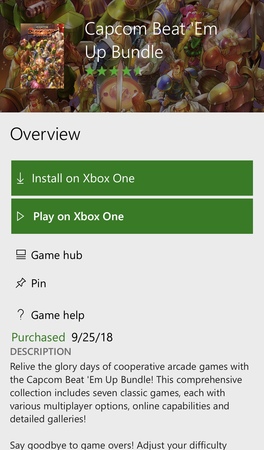 Anyone attending the Ono-san signings will receive the first poster, but if you've picked up the game – or are considering buying it for Steam – just come by to snag your free additional poster!
We can't wait to see you at New York Comic Con!