Your summons has arrived, and it's time to step into the Hall of Justice in the Kingdom of Khura'in. The Phoenix Wright: Ace Attorney – Spirit of Justice demo is available today! Featuring a slice of the courtroom gameplay that the Ace Attorney series is known for, step into the blue suit of Phoenix Wright as he takes up the defense of Ahlbi Ur'gaid, a young monk-in-training who also works as a tour guide.
Not all is well in the Kingdom of Khura'in, as Phoenix soon finds out that the country has no lawyers! Even Ahlbi, charged with both the crime of murder and the theft of a national treasure, seems hesitant to have a lawyer represent him in court. Making things worse is the Defense Culpability Act, a local law that states that anyone who takes up the defense of the accused is deemed just as guilty. In this demo it's up to you, playing as Phoenix Wright, to press statements for more information, present evidence, and turn things around to find the truth!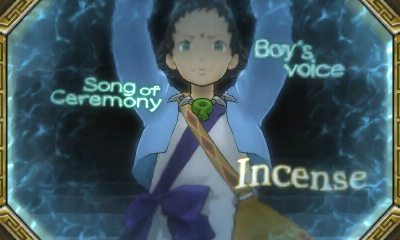 Also featured in the demo is the Divination Séance, a new mechanic to the series and a crucial part of the Séance Trials that take place in Khura'in. Through the guidance of Royal Priestess Rayfa Padma Khura'in, the Divination Séance shows the last moments of the victim's life and any sensations the victim experienced in those moments including sight, touch, taste, hearing, and smell. All of this will come to life and reflect in the Pool of Souls at the center of the courtroom. With these insights provided by the Royal Priestess, the Divination Séance is regarded as the absolute truth, with little room to argue otherwise. It'll be up to Phoenix to find the facts in the victim's final moments and knock out Rayfa's insights to prove what really happened.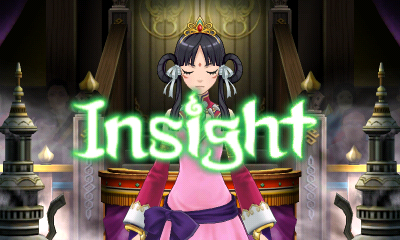 We've also just released a fully animated and English voiced 8-minute prologue that shows the events leading up to the story of Spirit of Justice. Be sure to check it out while you head over to the Nintendo 3DS eShop to grab the demo and experience a Séance Trial for yourself! Phoenix Wright: Ace Attorney – Spirit of Justice launches on September 8th, 2016 for $29.99 (USD) as a digital download through the Nintendo 3DS eShop. See you in court!