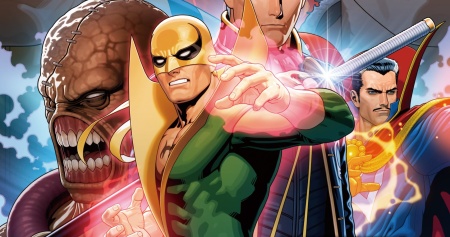 We're proud to announce today the Academy of Interactive Arts & Sciences has nominated three Capcom titles for its 15th annual Interactive Achievement Awards . Two fighting titles, Super Street Fighter IV: 3D Edition and Ultimate Marvel vs Capcom 3, are nominated for "Handheld Game of the Year" and "Fighting Game of the Year" respectively. And then there's Ghost Trick, whose nominaton really warms my heart…
Y'see, the gripping story and eccentric characters of Ghost Trick were not initially on the roster. Turns out panelists wrote in Ghost Trick and earned it a place in the "Handheld Game of the Year" slot. It's an honor to be nominated period, but to be written in by request? That's extra awesome.

Special shoutout to Sugimori-san's fantastic OST
We wish the best of luck to all three titles and their amazing development teams. The awards will be… awarded at DICE next month in Las Vegas.