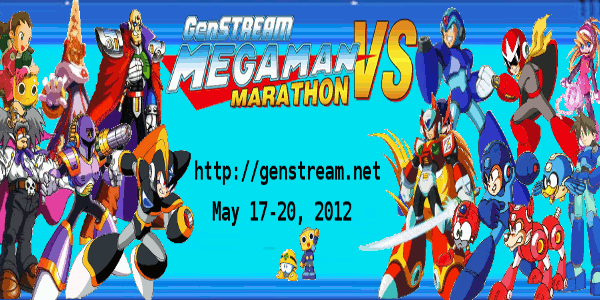 Today, video game livestreaming site genstream.net will be launching a video game marathon in the truest sense, with four teams going head to head in an actual race to get through several Mega Man series, including Mega Man 1-10, Mega Man X1-8, Mega Man Zero 1-4, and Mega Man Legends 1-2. Sorry, Mega Man Soccer.
Meanwhile, they'll also be raising money for Child's Play , so donate some money if you like what you see. You might even win a cool prize.
The event begins today at 3PM PST/6PM EST, right here .