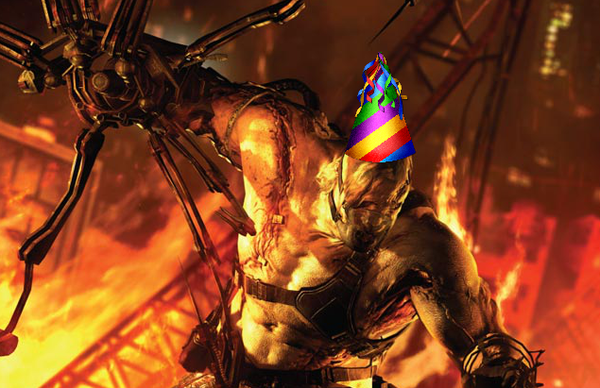 Get out your party hats and streamers, because today is Resident Evil 6's birthday! To celebrate, go check out the Resident Evil 6 Platinum Anniversary Badge Thread ! There, you can share your memories of the game and even earn yourself a special Unity badge

if you can prove you've 100%'ed it!
Big thanks to Felicia , The Vault Dweller , and Hazardman (…did I miss anyone?) for facilitating this event, including the creation of that swell badge!