A few weeks back, we ran a contest asking a simple question – what do the Mega Man Zero and ZX games mean to you? We received a variety of entries, including art, cosplay pictures, videos, and collections of photographs, and it was incredibly difficult to choose just three grand prize winners. Read on to find out who those three winners are, as well as a selection of honorable mentions!
In no particular order, here are your winners of the Mega Man Zero/ZX Legacy Collection Community Heroes contest – complete with commentary from the development team at Capcom Japan!
From the dev team:
"This art piece is both charming and beautiful. Not only is Ciel offering prayers for Zero, but for his enemies, allies, and characters from the Mega Man ZX universe as well. How lovely!"
From the dev team:
"This Mega Man Zero and Mega Man ZX Model ZX collaboration is pretty fantastic. Are those small traces of damage on Model ZX's helmet indicative of his efforts in battle?"
From the dev team:
"Zero is looking super stylish here, between the costume and poses you've chosen. It's not every day that you see Zero taking a break like this either!"
---
All three of our grand prize winners will be receiving a Mega Man Zero/ZX Legacy Collection Limited Edition from Japan as outlined in our initial contest post. Congratulations to all three! That said, we had so many great entries, we couldn't just leave it at that, so we picked a few more that really stood out and asked the dev staff to provide comments on those, too.
Here are our honorable mentions: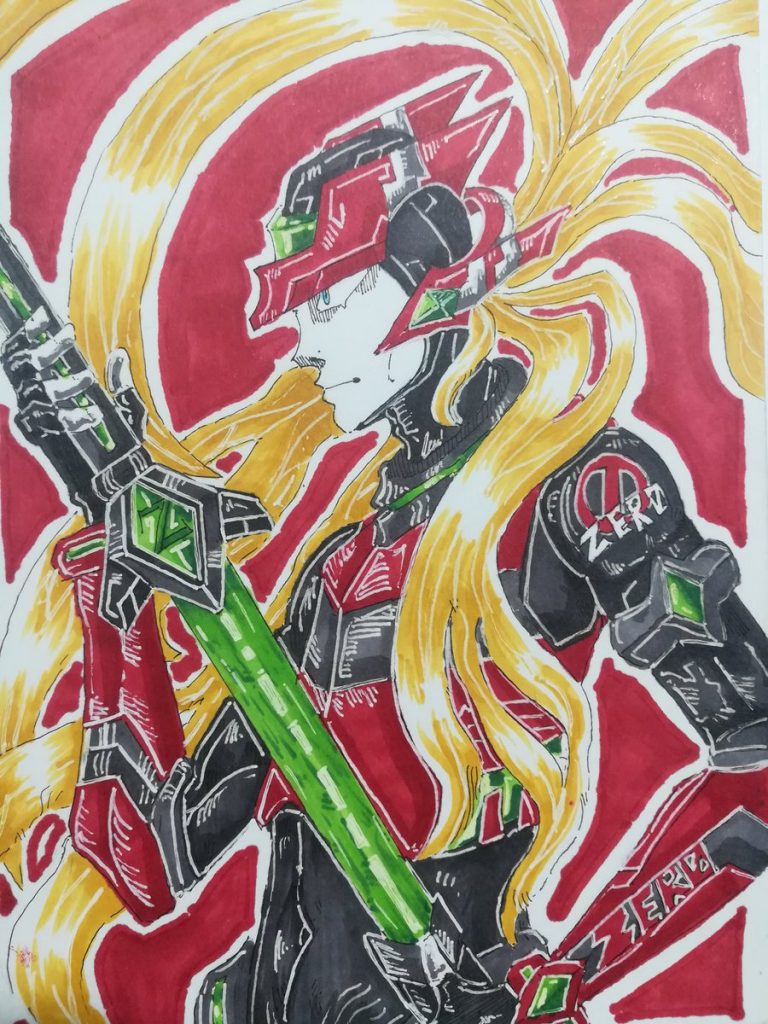 From the dev team:
"This representation of Zero is unforgettable thanks to the personal touches and interpretation you've added. We'd love to see how Model ZX and Model A from the Mega Man ZX series look when drawn in this same vein."
From the dev team:
"It's almost as though you can hear what Prairie is saying in each frame with the variety of expressions you've given her. Glasses suit her quite well, too."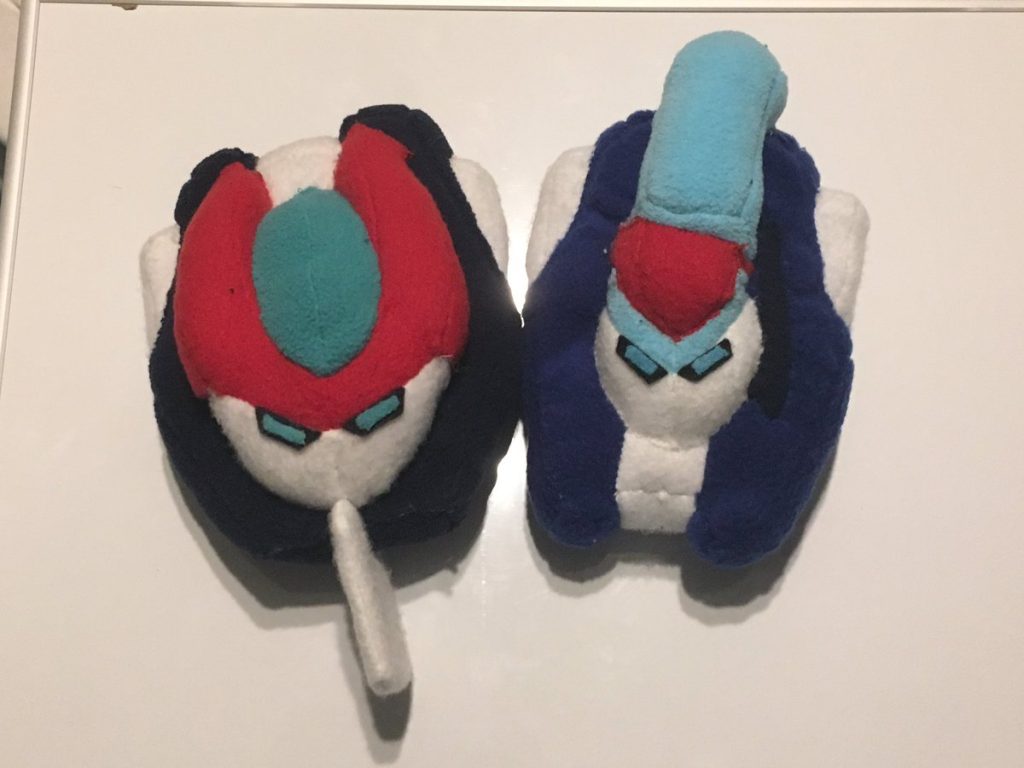 From the dev team:
"Both Model ZX and Model Z have been skillfully crafted down to the finest of details. Was it difficult to create such realistic Biometals out of these materials? You can definitely use this to Megamerge with Model ZX!"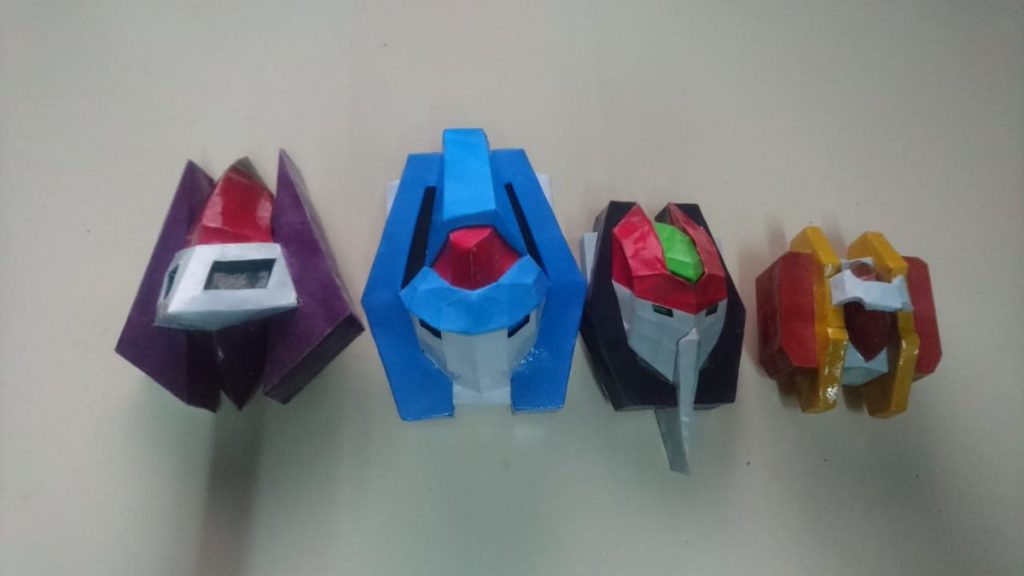 From the dev team:
"Did you make these out of paper? We think you did a fantastic job recreating these in such fine detail. If you make Model H and Model L, please post them. We'd love to see them!"
From the dev team:
"We think you've done a truly admirable job recreating the complex shapes of Model ZX's helmet. If you have any full-body shots of you in this cosplay, we'd love to see those, too."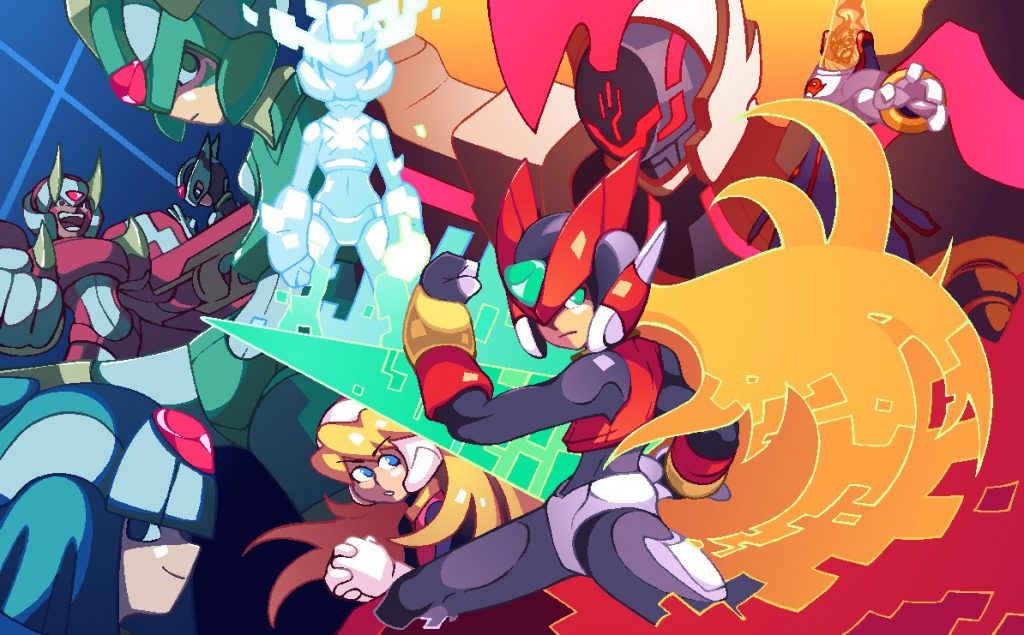 From the dev team:
"The digitalization of Zero's hair in this art piece is really intriguing. The feel of Omega's ominous presence in the background will certainly evoke certain emotions for those who've played these games, too."
From the dev team:
"These photos are truly overflowing with love for the Mega Man Zero and Mega Man ZX series! We appreciate your dedication and look forward to your continued support of the Mega Man brand."
---
And there you have it! There were dozens and dozens of entries, and it was incredibly difficult to shrink it down to the three grand prize winners and our seven honorable mentions. A huge thank you to everyone who took the time to submit an entry! I've said it before and I'll say it again – Mega Man is nothing without the fans, and you all really showed some amazing talent. For even more entries, check out the #ZeroZXContest tag on Twitter, and be sure to show some love to all the people who shared their amazing cosplay, artwork, photographs, and more. We aren't able to show every single entry here, but you can brighten someone's day by letting them know you appreciate what they do!
That's all for the time being, but when things look rough, think of what Ciel would do – she'd do her best to make this world a better place.