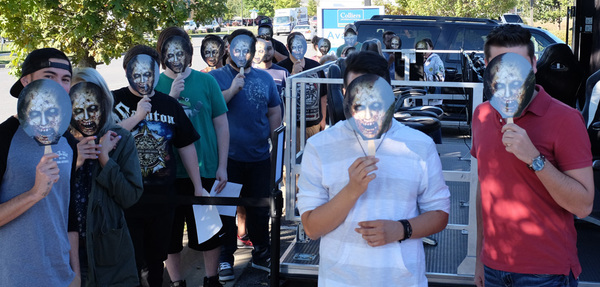 The Resident Evil 20th Anniversary U.S. Truck Tour has a few more stops to make, heading through the American Southwest before making its final stop back in sunny California. The tour has brought PSVR demos of the upcoming Resident Evil 7 biohazard to thousands of fans at stops across the country, with a unique Snapchat filter only available at the truck tour, and special merchandise in tow! Since the initial kick-off in San Francisco, the truck has now made stops in 26 different states, with additional stops in New Mexico, Arizona, and Nevada coming up before the final stop in California on November 16th. Check out the official site to see if it's coming to a location near you, and read on for a recap of the last few stops!
On October 30, Richmond, Kentucky saw its fair share of zombie hordes thanks to these fun paper masks we handed out at each event. Richmond also had plenty of anti-B.O.W. agents on the case when fans in cosplay stopped by.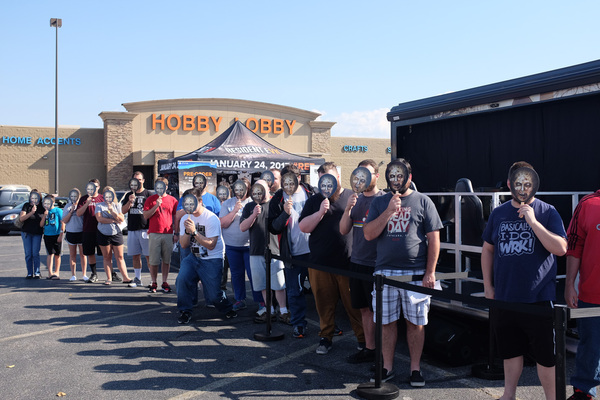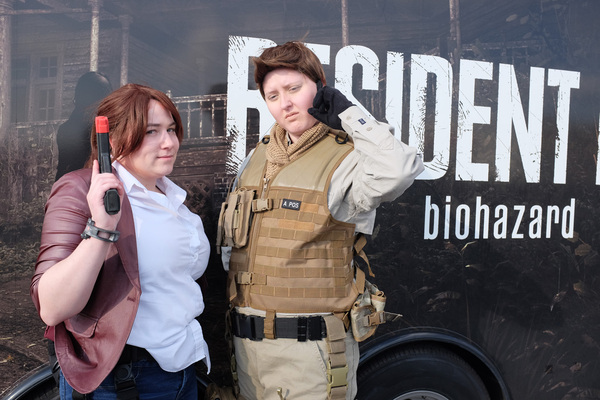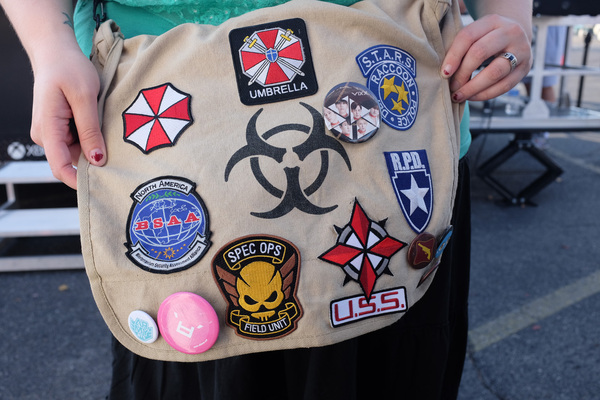 A couple days later in Little Rock, Arkansas, we had another dedicated group of cosplayers show up to show off their excellent S.T.A.R.S. and Umbrella uniforms. As with previous and upcoming stops, fans were able to check out the "Lantern" demo in PSVR, in addition to taking on special challenges in Resident Evil 4, 5 , and 6 for special prizes!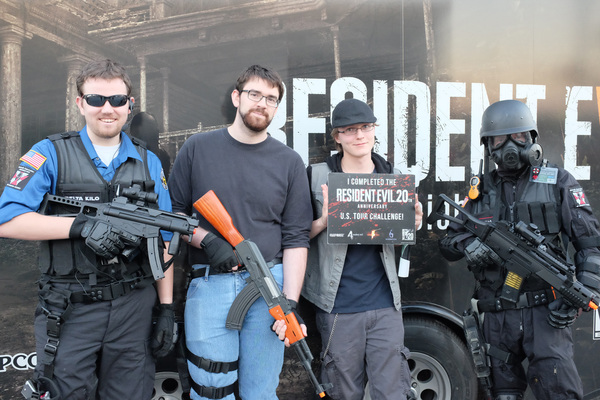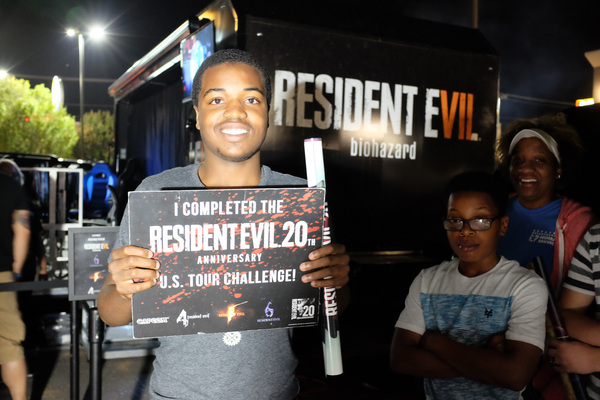 Most locations have had a store as well with some exclusive merchandise for sale including t-shirts, jackets, commemorative coins, and plush toys based on the infamous Licker enemies that debuted in Resident Evil 2. It seems like even Wesker couldn't resist checking out the tour when it stopped by Oklahoma City, Oklahoma!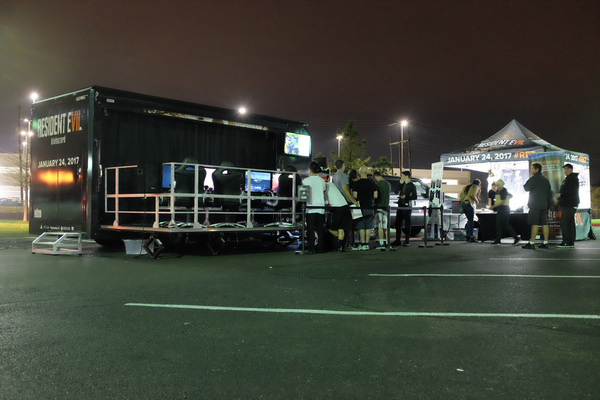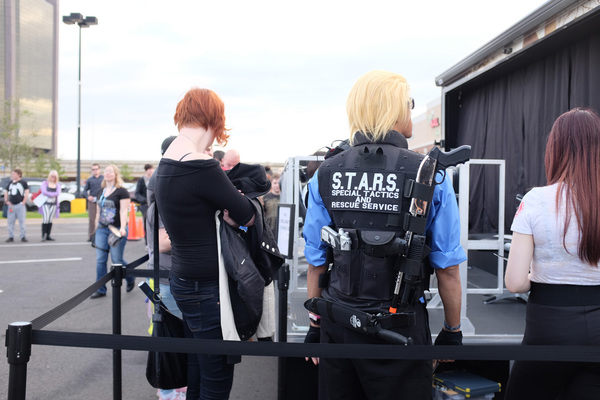 If you can't make it out to the tour, don't forget that Resident Evil 7 biohazard will be available for Xbox One, PC, and PS4 with the included optional PlayStation VR mode when it launches on January 24th, 2017. You can also check out the intense "Kitchen" demo, available now on the PlayStation VR demo disc and as a digital download in North America, or check out the free "Beginning Hour" teaser demo, currently available on PS4 .