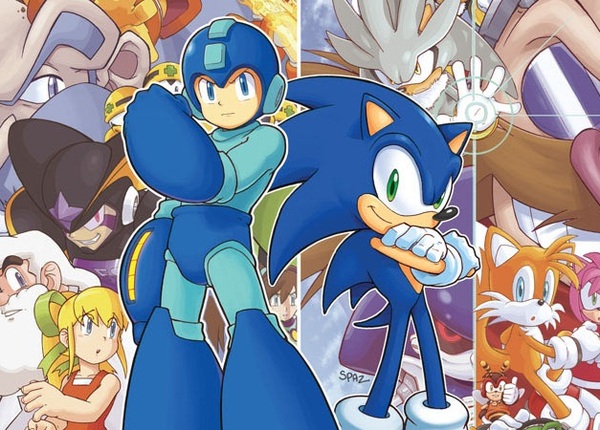 First teased at SDCC 2012 , the "Worlds Collide" crossover comic series is finally here! Today Mega Man #24 is available in comic shops, with Sonic Universe and Sonic the Hedgehog comics continuing the tale (along with more Mega Man issues) throughout the summer.
Stay up to date with each release via this handy guide – plus on May 4 (free comic book day!) you can grab a primer that contains all this info and more.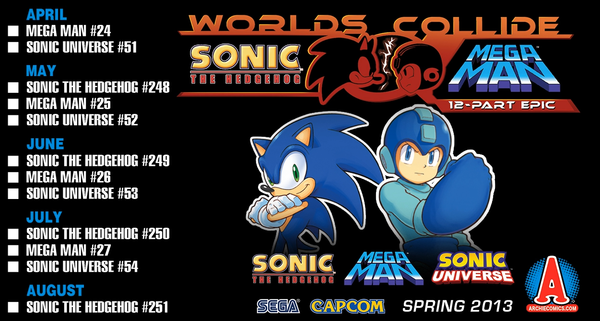 Issue 24 also launches with a "Team Mega Man" variant! In fact, there are so many cool covers in this crossover, it's worth keeping an eye on the event even if you're not a regular reader.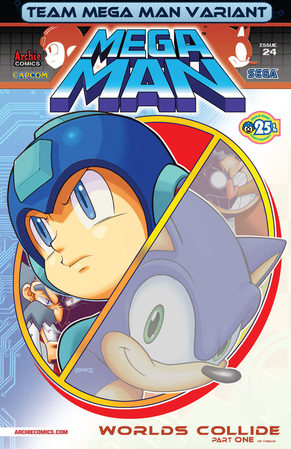 More as it happens!