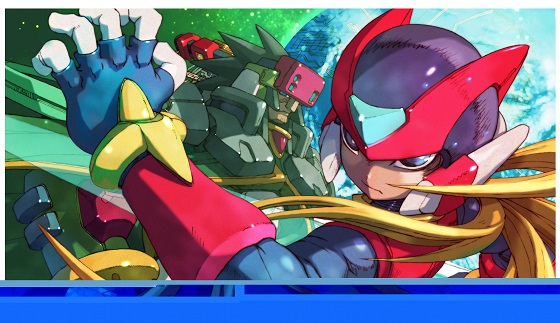 Have you ever had a dream where you were playing some of the best old-school Mega Man games from the Game Boy Advance, but on your new-school TV? Well dream no more, as the 2005 tag-team of Mega Man Zero 4 ($7.99 USD) and Mega Man Battle Network 5 – both Team ProtoMan and Team Colonel ($6.99 USD each) – are available starting today on Virtual Console for Wii U in North America!
Mega Man Zero 4 features a unique weather system that changes the way you progress through levels – while certain types of weather make levels harder, they also hold their own unique Reploid rewards for those who are up to the challenge. Building on the established running, gunning, and Z Saber swinging gameplay of its predecessors, MMZ4 offers some of the best platforming that the series has to offer.
Meanwhile, Mega Man Battle Network 5 pits MegaMan.EXE and Lan Hikari against the Internet – as in, the entire Internet – which has been taken over by a mysterious organization. It's up to you, Lan, and a MegaMan(.EXE) to take it back! Oh, and maybe the help of ProtoMan.EXE or Colonel.EXE, too.
Best of all, these games are available right now for download through the Nintendo eShop on Wii U, and can be played on either your TV or Wii U game pad. Save a battle chip for me, will ya?