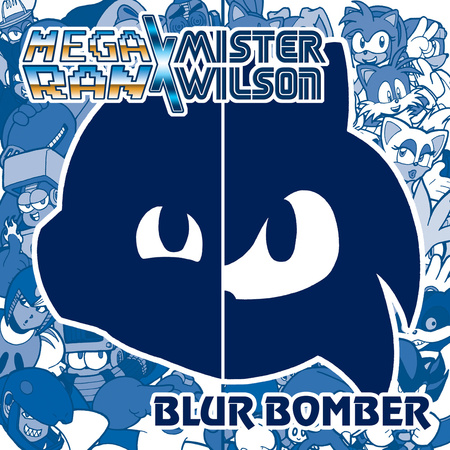 If Mega Ran's three tracks on MM25 weren't enough, check his latest jam "Best Friends," which pays tribute to both Mega Man and Sonic the Hedgehog. This positive, good-vibes song should put a smile on everyone's face 🙂
The song will appear on Mega Ran and Mister Wilson's album "Blur Bomber, " which is all about Sonic the Hedgehog and Mega Man's crossover comic "When Worlds Collide," releasing DECEMBER 10, 2013 on bandcamp, Spotify and more.
Thanks for the heads up, Mega Ran!