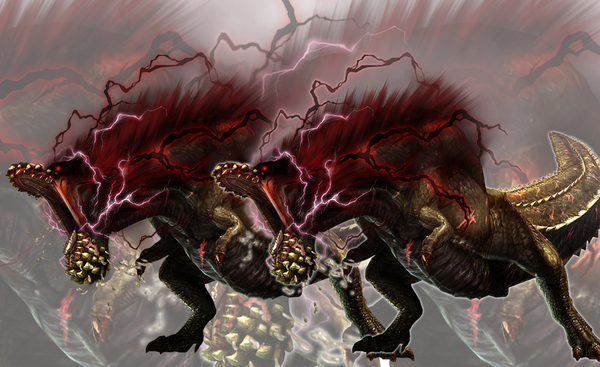 Dung bombs, Adamant Seeds, Flash bombs, Pitfall trap, Shock trap, Drugged meat, Tinged meat, Poisoned meat, Barrel Bomb L, Barrel Bomb L+, a strong weapon and strong hunting skills… got all that?
If yes, then you're ready to take on today's Event Quest: Face of Fear , featuring TWO Savage Deviljhos !!!
We're attempting it today at 11am PT over at twitch.tv/capcomunity and Help D Lobby 10 .