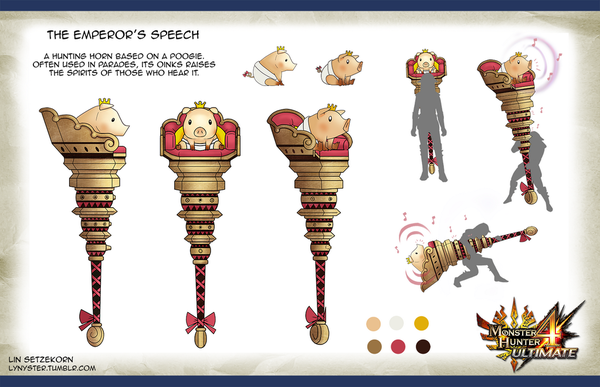 At last, a winner of the Monster Hunter 4 Ultimate Weapon Design contest is revealed! Behold the Emperor's Speech by Lin Setzekorn !
We wanted to do something special with this announcement (after all, these weapons will be IN THE GAME!) so here's an epically cute video showing off the winner's design:
And just for fun, we also made some GIFs that you can share all over the interwebs! You can find them on our Tumblr .
Let me just tell you that this was not an easy choice; there were sooooo many good entries. Anyways, excellent work Lin Setzekorn !
Stay tuned to our channels for a reveal of the winner from Americas in the next few weeks. =)