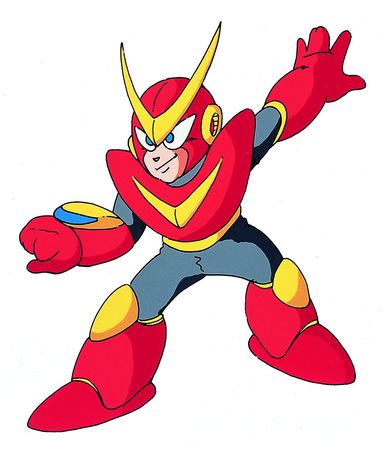 Number: DWN-012
Weapon: Quick Boomerang
Weakness: Time Stopper
By far the most mobile of Dr. Wily's robots. Can you match his speed? Use the terrain to your advantage when attacking.
Based on some of the tech that helped make Elec Man a standout Robot Master, Quick Man is faster than most other bosses and resists most of their weapons. Even his primary weakness – the Time Stopper – won't finish him off before running out of ammo. He's not too bad once you get a feel for the room and how he moves, but until then… what a boss!

This, combined with one of the toughest / well known stages in Mega Man history elevates Quick Man into top tier Robot Master status. Completing his stage takes time, as does besting him in combat… he's truly an adversary worth defeating!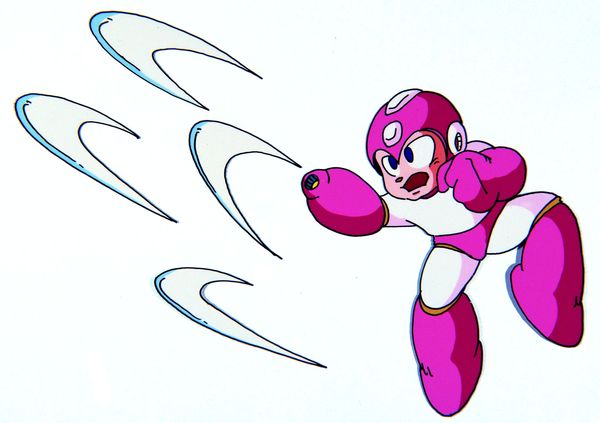 And for all that trouble, you get the Quick Boomerang. It's not without its uses, but in the grand scheme of things it's far from the best weapon in the series. Great against the Mecha Dragon and (assuming you don't have the Metal Blade) Metal Man , but probably not something you use moment to moment.
Like many kids of the 80s/90s, I gravitated towards Quick Man as a personal fave. That design is too cool (like Elec Man, it's very comic book-y) and watching him zip around the screen for the first time was a great moment I'll always remember. I also really liked his depiction in the Megamix comics!
Adam Anania, The Mega Man Network
"A lot of the classic Mega Man games have that one 'cool guy' Robot Master. For Mega Man, it was Elec Man. For Mega Man 3, probably Shadow Man. For Mega Man 4, I'd say either Pharaoh Man or Skull Man. But for Mega Man 2, it's definitely Quick Man. He's so cool the frame on the stage select can't even contain his boomerang decoration.
"Quick Man's stage is super iconic. Of course, those dreaded death beams stand out as one of the feared gimmicks in any Mega Man game. Clearing that drop without the Time Stopper is kind of a rite of passage. Also, the one section where the Changkey Makers illuminate the environment is really cool too. Quick Man himself is a tough fight, as he tends to jump around erratically and block you in with his boomerangs. He can even flat out blocks certain special weapons with his fist!"
David Oxford , The Mega Man Network ( +Robot Master Field Guide )
"How can anyone not love Quick Man?
"Pretty easily, it turns out, as the successor to Elec Man has one of the most formidable stages in the entirety of Mega Man 2, littered with Force Beams that have been commonly come to be known as the 'Quick Man Beams' which bring instant death to anyone who touches them.
"This is part of why many a player would leave Quick Man's stage for last, which helped cement his status as Mega Man's early rival — a role emphasized further by his being the only Robot Master in the game whose Stage Select mugshot extended beyond the borders of his respective frame.
"Funnily enough, the stage proved to be much tougher than DWN-012 himself. While he certainly lives up to his name, he doesn't quite pack the same wallop as his predecessor nor his eponymous traps. Even if you don't exploit Wily's design flaw by using the Time Stopper to drain half his energy, a sufficiently evasive player can use either the Crash Bomber or Mega Buster to bring him down pretty darn… quick."