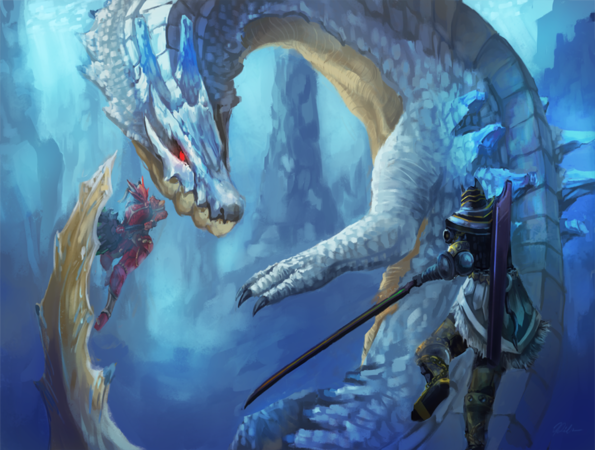 From our perspective, our MH3U DLC Event Quest streams have been quite awesome – there's always something new and intereseting, or completely wacky and weird, as well as the occasional rad weapon or armor that you can equip. I hope it was fun to watch too =)
Speaking of which, we'll be live today at 11am PT over at twitch.tv/capcomunity and Help D Lobby 10.
Without any brand new Event Quests, I feel it's a great opportunity to revisit some of the older ones that we missed (or failed) and even go back in time to the MHFreedom series and see what they have to offer. Anyways, let's start with one that I've never successfully completed.
Can you guess which one it is?? The awesome fan art above by DeviantArtist whatgoat should be a pretty good hint. 😉