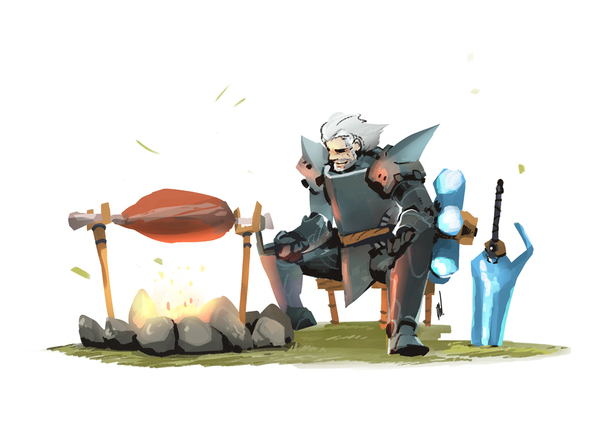 UPDATE: YouTube archive now available!
Hey, check out this stylized fan art I saw on Tumblr . It's just a hunter cooking some meat (art by unartifex )… which is the opposite of what we'll be doing today on Monster Hunter Mondays !
Tune in to 4pm PT at twitch.tv/capcomunity to see what we're hunting… or at Help D Lobby 10 if you want to join us!
BTW, I quite like the art above… not only is the art style pretty cool, the equipment represented is quite nostalgic; who doesn't remember using the Frost Edge with Ceanataur armor in MHF2/MHFU ? 😉